Elle Fanning's Neon Pink Eyeshadow at Critics Choice
Look We're Still Lusting Over: Elle Fanning's Neon Pink Eye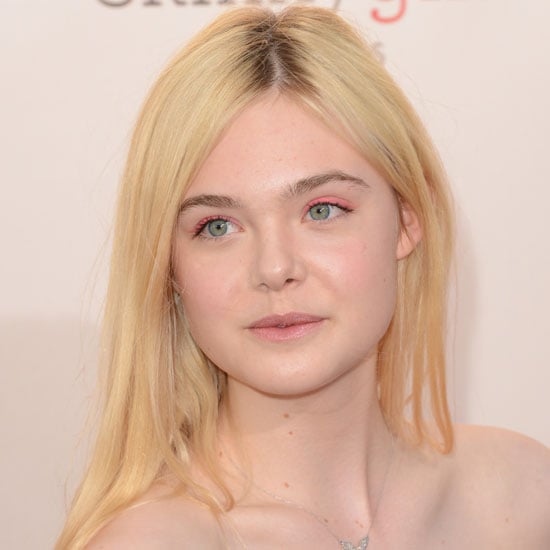 Hate to admit it, but we can't get Elle Fanning's pretty pink eye makeup out of our heads. The thing is, neon pink on the eyes shouldn't work, but as you can see — it so does. She wore it to the Critics' Choice Awards, and after scanning literally hundreds red carpet looks at the SAGs, Golden Globes and more, we keep coming back to Elle. If you take a closer look at the picture, there's a few things going on here... Keep reading.
Elle isn't wearing lipstick, just a semi-matte gloss.
Elle hasn't taken the colour or her mascara under her eyes — top lids only.
Elle's skin is flawless.
Elle's eyebrows are untamed.
You see it's these four points that make neon pink eyeshadow more than OK, try quite fantastic, but the main message here is that she kept everything else simple. There's a few different products you can use to get the look at home but when it comes to out-there brights, you're best off starting with a makeup artist brand like Make Up Store Australia or Mac Cosmetics, because they stock a good range of colours. That said, there's cheap alternatives, too.

BYS Neon Pink Liquid Eyeliner ($4.95), Mac Cosmetics Pigment in Fuchsia $39, Make Up Store Australia Eyepencil in Pink Dream ($33).