How to Stay Matte All Day Long
Stay Matte All Day With These Face-Powder Application Tricks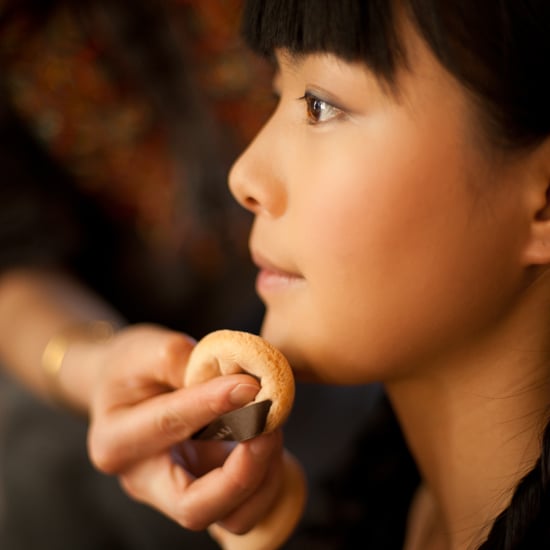 Most of us are tempted to reach for the compact to ward off shine, but the last thing you want is to create a cake-y mess as a result. Whether you choose pressed or loose powder, CoverGirl celebrity makeup artist Jake Bailey has discovered a foolproof method for maintaining a matte look. All you have to do is apply it once — the right way.
The basics: Bailey recommends using a light formula that matches your skin tone in the morning, concentrating your application on the centre of your face. "Most people say put powder in the T-zone, but really it's more like the middle zone," he explains. Sweep product on your forehead, chin, and nose, and don't forget the area around the nose.
For touch-ups: Carry blotting papers instead of a pressed powder compact to avoid caking on more product during the day.
Insider tip #1: Putting powder on the cheeks can draw attention away from your laugh lines.
Insider tip #2: If you are planning to have your picture taken, powder the entire face. Then use highlighter along your jawline to bring out a subtle shine.
Insider tip #3: Bailey also likes to put powder on the inner eyes. Just use a clean eyeshadow brush to cover lids and help eye makeup last.
Source: Flickr user Jonathan Kos-Read