Interview With Ultra Violette Sunscreen Founders
Cult Brand Ultra Violette Is Set to Launch 7 New Products in 2020
The Australian rays are notoriously harsh, meaning SPF is a beauty kit essential and every-day must! Finding your go-to sunscreen brand can be super tricky, for me, it needs fit into my golden rule of three — 1) it needs to have a high enough SPF so that I know it's actually doing it's job, 2) it needs go on effortlessly and without leaving a white-greasy sheen, and 3) it needs to be able to sit nicely under my makeup without pilling — when I find a sunscreen that does all three, I basically buy it in bulk.

Australian brand Ultra Violette does all of the above, comes in cute packaging and promises their products wear like 'skinscreen'. Intrigued by the newly-coined term 'skinscreen', and how the brand reached cult-status in less than a year, I chatted to founders Ava and Rebecca to get the low-down on growing a successful beauty business, a new product launch and their best sunscreen hacks.


POPSUGAR: Can you tell us how Ultra Violette was born? Why a sunscreen brand?
Rebecca: We created Ultra Violette to be a "wardrobe of SPF" that covers as many people's needs and avoids as many pain points as possible in an easy to understand range. Both Ava and I have a background in beauty, so we had come across the key things people were looking for in skin care and we chose to apply this to our sun protection range such as having an appealing fragrance, a beautiful texture that works well with the rest of your routine including makeup, a non-whitening formulation also providing both chemical and physical SPF. We call our products Skinscreens as they are a mix of skin care and sun screen.
Ava: I call it the brand for people who hate sunscreen! We always wanted to be the brand that coaxed non-users into wearing SPF — that would catch their eye (literally with the bright packaging) and force them into daily use! Nothing makes me happier than reading/ hearing someone say that they now wear SPF daily because of one of our products. It's why we do what we do.
PS: Since it's launch, Ultra Violette has gained a healthy cult following. To what do you attribute it's success?
Rebecca: We officially launched Ultra Violette in January 2019 and since then we have sold directly to almost 10,000 customers as well as many thousands more through Adore Beauty. I think the brand has really resonated with women (and some men) as they were looking for an SPF that they actually liked wearing and most importantly, it works. Add to that a brand that doesn't patronise, or freak people out with scary statistics, and you have something people want to wear and engage with. We have been lucky that our products have really hit the mark with so many people.
Ava: We definitely had a lot of support early on from some key titles and influencers which really helped put us on people's radars. I also think the packaging really helps us stand out — in a sea of white shelfies, there's UV — big bad bold and blue!
PS:How important has Instagram been to the growth and success of the brand?
Ava: Critical! It's our number one sales channel (for sales direct to our website), an amazing marketing tool through influencer seeding and has allowed us to access other markets we wouldn't have been able to as a small Aussie start up. It's created a border-less market for us and allowed us to be seen not only by customers and influencers but also domestic and international buyers — been contacted by Ulta (US), Space NK, Sephora US, Urban Outfitters just through instagram. It also allows us to control the conversation, educate and communicate directly with our customer — this helps us with future product development, what needs to be tweaked in our current range or communications and what's working or not.
PS:Your products are unique in that they also act as skincare – tell us about the thinking behind the hybrid products!
Rebecca: There is no great insight into creating hybrid products. People don't have a huge amount of time to spend on something they do every day, and therefore to qualify as a regular product in someone's routine, you have to make things super easy for people. At least both of us thought that was important for our lives and we suspected that would be the case for others.
Then when it came to formulating, we used our background in prestige beauty to aim to make an SPF that felt more like a luxurious skin care product than a traditional SPF. We also knew that people want some skin care basics such as hydration, non-greasy, formulas that worked with makeup over the top, and fragrance that didn't sting your eyes. It took some time, but when you are clear about where you are going, it was easy to discount formulas that weren't right until we found the ones in our current range.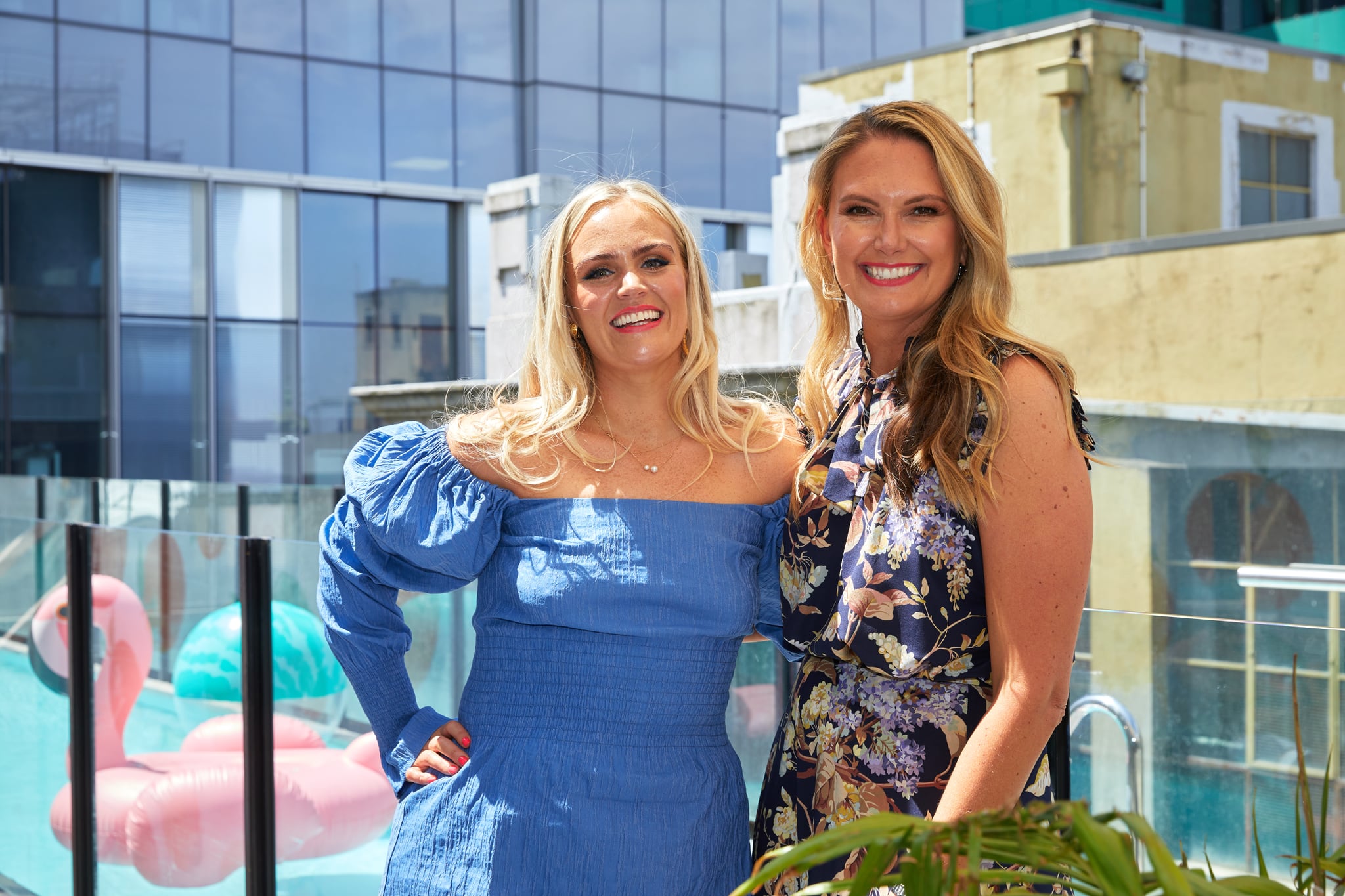 PS: Walk us through the range – which products are best for what skin types?
Ava:
Queen Screen: This is our best-seller (and my personal fave). It's best for normal/dry/dehydrated skin. It's just different to anything out there, and has a really lightweight serum-like consistency with a lot of glow. And it's also basically invisible on skin so really works for all skin tones.
Supreme Screen: This is our all-rounder. Great for combo/normal/dehydrated skin – and also the product that is most suited/purchased by men. More of a satin finish than Queen Screen so if you're a little oilier and don't like a "glowy finish" this is for you. Also super hydrating so can (and does) replace moisturiser easily. Makes for a really good primer too — it's our 3-in-1!
Clean Screen: This is best for super oily/ acneic skin. Or skin that is sensitive or easily inflamed — so anyone with inflammatory skin conditions like eczema or rosacea. It's more of a matte finish and really good at managing oil flow. Very soothing on skin and contains Green Tea, Cucumber extract and still hydrating but if you were in need of extra hydration I'd look to the other two.
PS:Everyone one we talk to is usually hesitant to wear sunscreen under their makeup because of the consistency and how it mixes with their makeup. Is Ultra Violette different?
Rebecca: Traditionally sun screen has not been formulated or tested to understand how it mixes with makeup, or other skin care. SPF is tested in lab conditions on people using a technique called Repeat Insult Patch Testing often on the back or shoulder and not under the conditions that most people use the product… trying to get out of the house in the morning! So we decided to test the product that way, and we gave our samples to a number of different people of ages, skin types and asked them to use the product as they would their morning moisturiser. This helped anchor our final products in a way that means they sit beautifully under makeup, they don't pill or ball, and they try to take a step out of your already full morning routine. They double up as a primer, or a moisturiser or a serum. Meaning they work with what goes onto your face, and what happens in your bathroom!
Ava: we've also included a suite of hydrating ingredients that help makeup to stick to it as a base – like pentavitin which is a super hydrator and keeps moisturising skin for up to 72 hours. We have a number of customers who love the finish their Ultra Violette product provides in combination with their makeup so much that they use UV at night as a primer!
PS: Do you have any tips for applying sunscreen under makeup?
Ava: All SPF should be applied as the last step in your skincare right before makeup. I would recommend waiting a couple of minutes after you've finished your skincare before applying your SPF and then waiting a couple of minutes to allow it to sink into the skin before applying your makeup so you're not moving the SPF around and off your face. If you're someone who struggles with applying the correct amount of SPF daily then I'd also suggest doing this in layers and waiting a few seconds in between each layer. What I will say is: never rely on the SPF in your makeup as your primary source of sun protection. Most often these products aren't made in Australia nor are they tested to our standards… Additionally the amount of foundation/ cc cream/tinted moisturiser you'd need to get adequate coverage is RIDICULOUS. Nobody wears that much makeup!!
PS: Should it be reapplied throughout the day and if so, how do you do that with makeup on?
Ava: Yes absolutely! I mean if you're in a locked box or an office with no windows from 9am-6pm (hell!) then you're probably okay but that isn't the case for most of us.
Application over makeup is a question we are asked often, and there aren't many products that do this effectively and are approved for use in Australia. I feel like this is a real barrier because if it's not easy and fast to reapply then you probably won't do it. We are working on a couple of things that will make it SO much easier to reapply and that won't mean you have to remove makeup — because really, who has the time for that?!
One of the skin/sun focused influencers we love @ms_hannah_e has come up with an awesome reapplication trick using a beauty blender and our Queen Screen which means you can apply a very sheer layer over the top of your foundation and bronzer/blush without removing any of the makeup underneath. Other than that (and until our product is available!), there are some mineral powders with SPF on the market that have a brush included so you can apply over the top.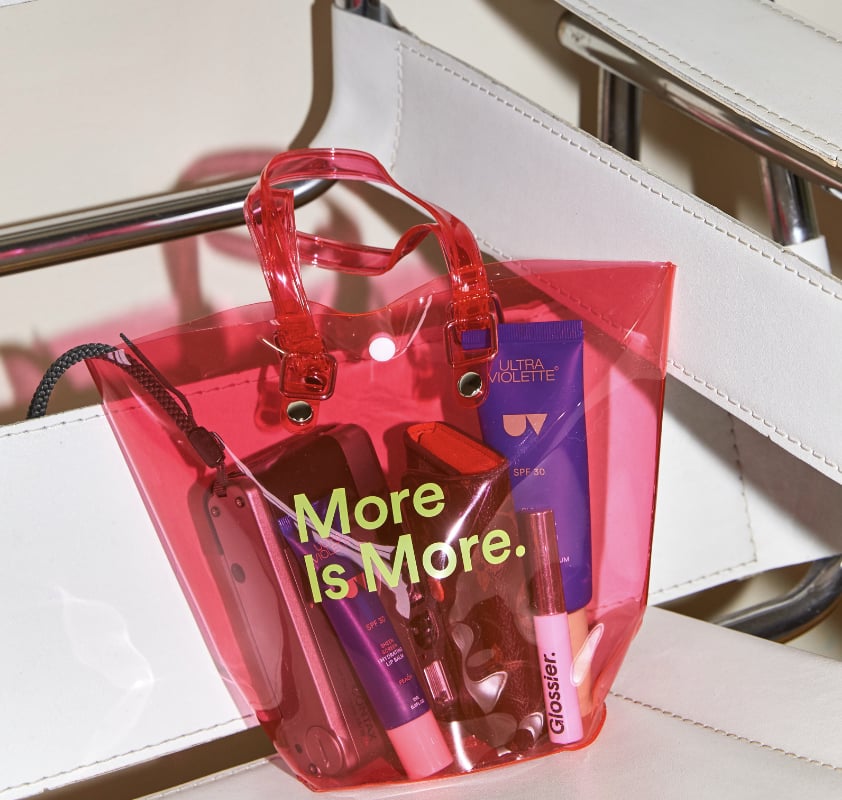 PS: There is a common feeling that sunscreen causes breakouts. Is this true? Do you have any hacks for avoiding sunscreen-related breakouts?
Ava: They really shouldn't these days! We have new technologies and ingredients so that this should not really be happening as much if at all. Typically sunscreen filters are either oil or alcohol soluble (with some of the newer ones being water soluble) and they were mixed with oils that were not very kind to skin causing blocked pores etc — which is why sunscreens get flack for being greasy and heavy. The oils used these days are a lot more skin synced and non comedegenic. If you're sensitive to some SPF filters, this can cause reactions to skin which may manifest in breakouts. If you know you're sensitive to sunscreens, look to physical SPFs — oxide is anti-inflammatory so helps calm and manage breakouts. Patch testing can also help you see if you're going to break out as often it happens very quickly. The other thing to help eradicate breakouts is ensuring you wash the SPF off your face properly at the end of the day — this means double cleansing especially in the heat of summer when you're probably (hopefully!) applying multiple layers daily.
PS: What level of SPF should we be wearing on our faces in Australia?
Rebecca: Technically you should wear SPF if the UV index is over 3 and in most places in Australia, it is over 3 every day of the year. Then you need to check that the product you're wearing is what is called a 'primary sunscreen' these are products that have a little code on the packaging that starts with AUST L. These products have been designed and tested to give you a primary layer of SPF protection like all of the facial sunscreens in the Ultra Violette range. Products that don't fall into this grouping are products such as makeup with SPF, or anything SPF 15 or lower. So if you want to get the most out of your products, choose a primary sunscreen of SPF30 or SPF50+ and look out for the AUST L code to check if your sunscreen fits into this power-packed group.
PS: What's next for the brand?
Rebecca: We are just getting started with Ultra Violette, having launched just over 10 months ago. This will be our first full Summer so we are really looking forward to getting out and meeting our customers through a series of Summer Pop Ups and activations. We are also looking at finding ways to make our product more accessible for people that don't like to try new products online and the hundreds of customers overseas that email us. Then we have a massive start to 2020 with a new Body and Hand SPF50+ product, Extreme Screen launching in January. We have 6 more products in the works for the first half of next year which will aim to close some gaps in our range and make sure we have something for everyone who is looking for a skinscreen to wear every day.