Angelina Jolie Spotted at Sydney Airport, Australia
Was Angelina Jolie in Australia?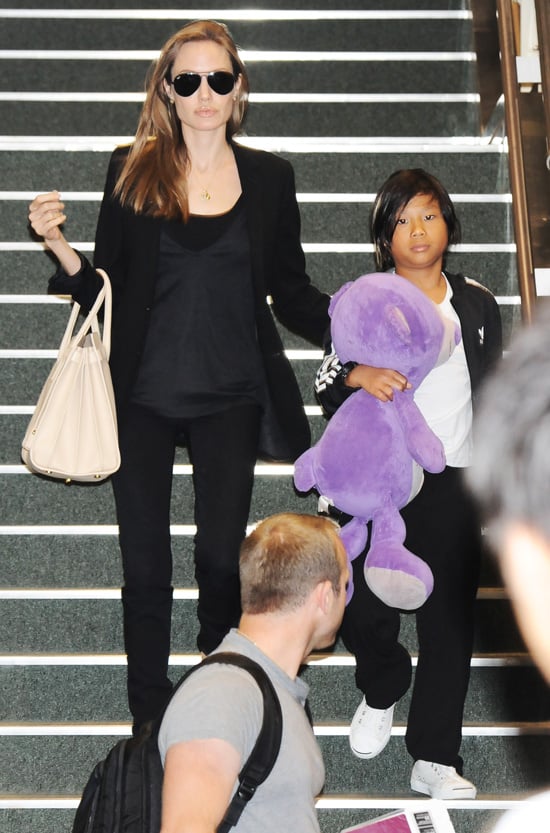 Did Angelina Jolie make a super-quick stop in Sydney that lasted less than 24 hours? According to the Daily Telegraph, Angelina and her son Pax flew from Tokyo to Sydney, landing on Wednesday and departing this morning around 8:30 a.m. Pax was spotted with the big recognisable purple plush toy he's been toting around on his travels — he even had it when he came to Sydney in June with Brad Pitt. (In this photo they are pictured leaving Narita International Airport.)
Angelina's reason for being here is unknown, but the trip Down Under comes off the back of a family trip to Japan with Brad, Pax and the twins, Knox and Vivienne. While they were there, Brad did promo for World War Z and Angelina gave a speech about sexual violence in war zones at the UN University in Tokyo.