Hoseah Partsch and Boy George Culture Club Tour 2017
Well This Is Just the Cutest: Boy George Has Invited Hoseah to Join the Culture Club Tour!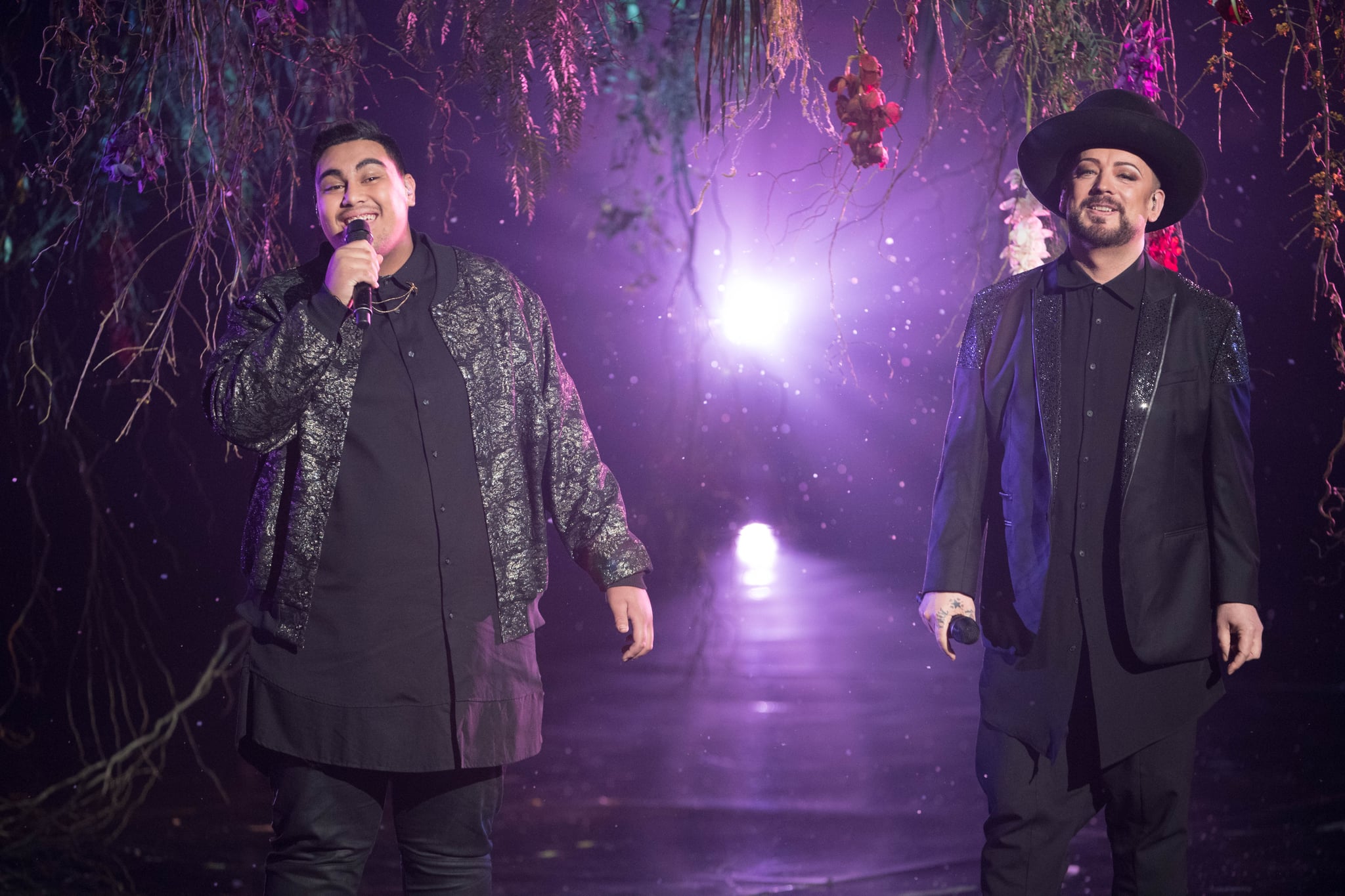 Boy George became an instant fan favourite when he joined The Voice Australia's coaching panel this year. While his honesty could sometimes sting a little, it was his compassion and kindness that far outweighed any harsh words he ever had on the show.
After coaching (and unconditionally backing) Hoseah Partsch all the way to second place behind Judah Kelly, George is now putting his money where his mouth is: he's invited Hoseah to be the opening act for the Culture Club tour around Australia later this year!
Culture Club is, of course, George's enormously successful band — they had hit after hit in the '80s and '90s and continued on to become true pop culture icons. For newcomer Hoseah to get this kind of leg up into the music world is a huge, almost unheard of, deal — and knowing how gracious and humble Hoseah is, we can only imagine how excited he is.
In a press release sent out on Wednesday morning, George made it clear his support of Hoseah didn't end when The Voice did on Sunday night. "I'm so very proud of Hoseah," he said. "He's not only a wonderfully talented artist, he's a fabulous guy with a big heart and I'm backing him. I'm delighted to welcome him to the Culture Club tour." What a legend. Congrats, Hoseah!
For more details on the Culture Club Australian tour, taking place later this year, head over to Ticketek.