Judah Kelly The Voice Interview July 2017
Judah Kelly on the Split-Second Moment That Made Him Choose Team Delta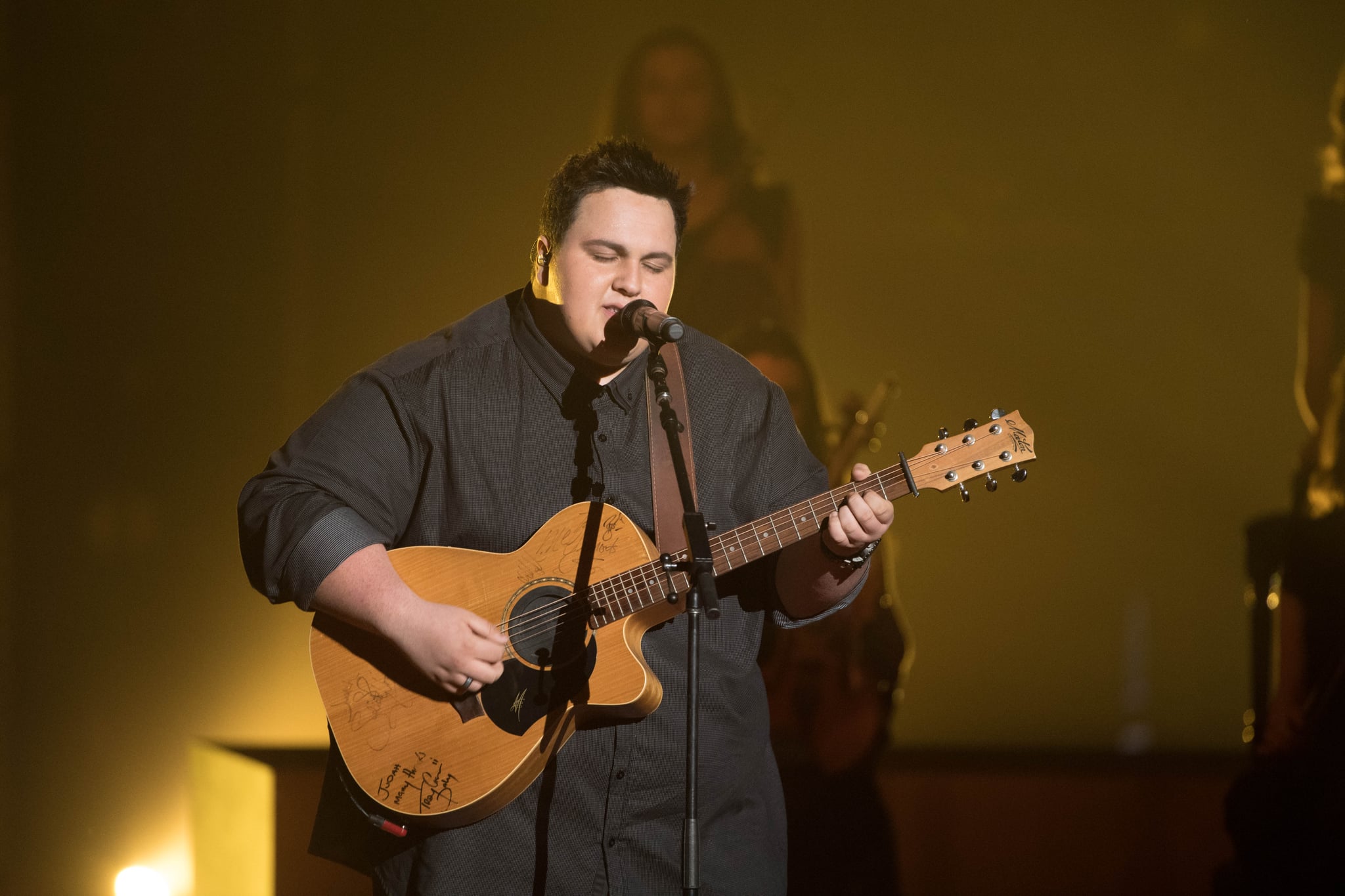 Judah Kelly, 20, is tipped to take the crown during tonight's finale of The Voice Australia, but don't ask him about it — he prefers to turn a blind eye when it comes to media coverage. "I try not to read it," he told POPSUGAR Australia ahead of the finale. "There are good articles and not-so-good articles . . . I tend to not pay too much attention."
We can't say the same for his fans — there's a dedicated group of supporters out there that's desperate to see "King Judah," as he's affectionately known, win this thing. Keep reading for what he had to say before the big night!
POPSUGAR Australia: Congratulations on how amazingly well you've done. Has it sunk in yet, where you're at? You're in the final four!

Judah: No, it's actually quite crazy. I didn't really see myself getting much further than the auditions.
PS: Really?

Judah: To be totally honest, yeah. So just to make it this far is quite amazing and to know there are people that are supporting me, that are taking the time to vote, it's pretty damn amazing.
PS: You've had fans from the second they met you, which is so nice. Have you been reading a lot of the media coverage or does that add too much pressure?

Judah: Well, I try not to read it. I don't see too much.
PS: Do you just not want to read it?

Judah: No, not so much and ... Oh, well there are obviously good articles and not-so-good articles there. I just tend to . . .
PS: Stay away?

Judah: Not pay too much attention, yeah.
PS: How have we found working with your coach, Delta Goodrem? She's great.

Judah: She has been nothing but amazing. And the amazing thing is when I was going into the auditions, the entire time I'd made up my mind that if Seal turned around, I was going with him.
PS: Oh, really?

Judah: Yeah, yeah. And it was the same, even up until just after my audition, all four had turned around and I was still, in my head, I was like, "Yep, Seal." And it was actually just a moment that Delta was really funny. And I thought — because I like to think I have good humour — it was just that one joke she made and I was like, "I'm going to pick Delta."
PS: You're kidding. So that changed your mind in that snap second?

Judah: Yep, she just seemed like a really cool person.
PS: I love that. And are you happy with your choice?

Judah: Absolutely. She has been nothing but caring. She puts so much time in outside the show hours that she doesn't have to, but she actually cares and she wants to. She sends messages through the day just to check up, you know, "How are you, what are you doing, are you getting rest?"
PS: With your own performances, which has been your favourite and which would you like to redo?

Judah: Oh, this is a hard one. Which has been my favourite? Ah, I really loved "Chains."
PS: That was amazing. You were nervous about it, I remember.

Judah: I was a little bit. We got rid of the guitar, and trying to own that, the performance. For me that's what it was, and that's why it was my favourite. It was kind of the week where I just let go of that and had fun. That's why it was my favourite.
PS: Do you feel like you have to actively try when you're up there on stage or does it just come naturally?

Judah: I like to have fun, so having fun kind of comes naturally, but I always have to work to sing. That's always a given. But yeah, I just try to enjoy the moment and it's really hard to explain, but it actually goes really quick. Just as soon as you're starting, it's over. So I try to just enjoy every second there.
PS: Do you have a least favourite performance?

Judah: Least favourite performance, no, not really. But if I could redo any week, it would be last week. And I'd redo it without the laryngitis [laughs].
PS: Fair call.

Judah: That's my only complaint, so it's not too bad.
PS: If you weren't to win, who would you like to see take the title?

Judah: You know I'm going to give you the boring answer: I actually truly believe anyone could win it. We're all here, the top four, for a reason and, win or lose, I'm just happy with how much I've grown and how much I've accomplished in myself.
PS: If you could do a duet with anyone in the world, who would it be?

Judah: Anyone? Anyone in the world?
PS: Anyone in the whole world.

Judah: My goodness.
PS: So much choice.

Judah: Well, I have to say my musical hero Vince Gill. He's a country singer from America. And yeah, I got to sing with Jennifer Hudson during mentoring, so that one is ticked off. Obviously I'm singing with Delta this weekend, so that one is ticked off . . .
PS: You'll be with Vince Gill in no time! What's been the highlight of the season? What stands out?

Judah: I can't get past meeting Jennifer, that was quite emotional for me. I'm a huge fan and I just kind of got overwhelmed from the shock. That's certainly a highlight.
PS: And was she cool in person?

Judah: She was amazing. She was the best!