Matthew Agnew The Bachelor Australia 2019 Interview
Matt Agnew Told Us His Weirdest Habit And Now We Love Him Even More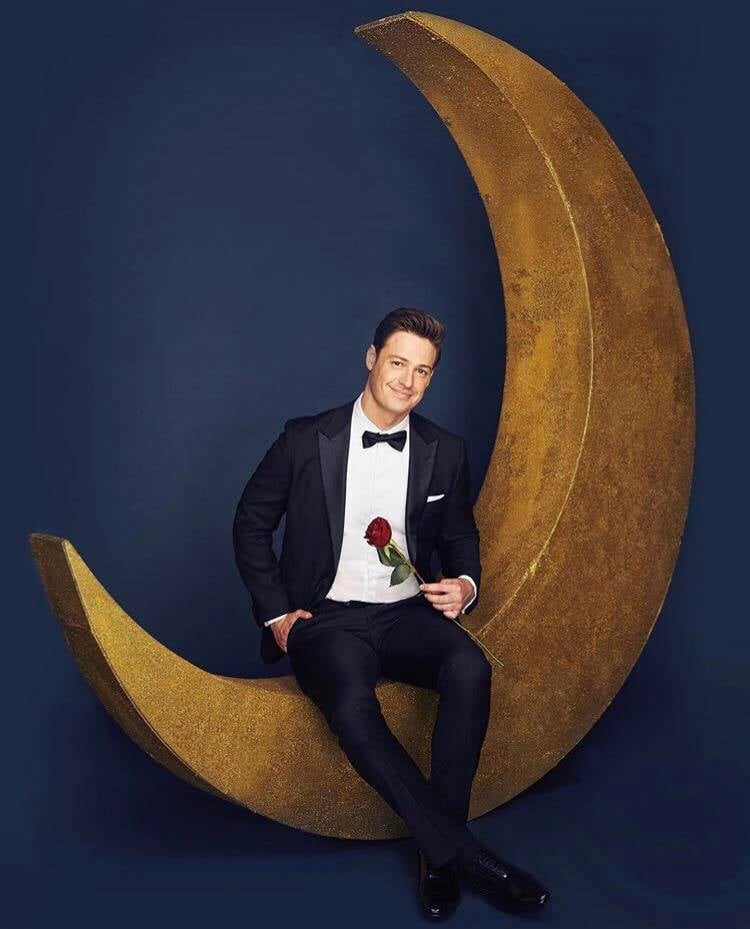 Astrophysicist Matthew Agnew will swap planetary systems for the spotlight when he makes his on-screen debut as the new leading man on The Bachelor. His appointment marks the first time a non-celebrity or returnee Bachelor has been selected in four years, and it already seems safe to say this back to basics approach may just lead to one of the best seasons yet. Ahead of the premiere episode, Matthew chats to POPSUGAR Australia about his unique job, the previous misconceptions he had of the show, and being in love.
POPSUGAR Australia: Hey Matthew! Firstly, I have to ask, do you actually wear glasses in your day-to-day life?
Matthew: [Laughs] I do actually wear glasses! That thick pair of black rimmed glasses you have seen me wear are mine, I own them! But I also wear contacts, so I do switch between the two.
PS: Good to know! What is something about you not many people would know? Any strange habits?
Matthew: Well something people do kind of make fun of me about is I watch english TV shows and movies with subtitles on. It's a weird habit I picked up when I was in Sweden, but I've kept doing it. It's like I don't have to be as focused on it because I have two streams of information.
PS: Hey, whatever works! As an astrophysicist, can you tell us what an average work day is like for you?
Matthew: I usually do a decent amount of reading on my field, there's new research published everyday, so it's important I stay on top of that. Then the rest of my day may depend on where the semester is at for undergrad students, as I have teaching commitments, which are usually in the form of a tutorial or laboratory workshop. The majority of my day is spent running simulations on planetary systems, and I spend a lot of time interpreting the results of them. There's a lot of data, and it's a case of trying to find value in that data, which is quite involved! Basically there's a lot of time behind the computer simulating and interpreting the results.
PS: Fascinating stuff! So you have said before that applied for the Bachelorette but that it wasn't the right time, what was different this time?
Matthew: It was more or less just a case of me having travelling commitments that clashed with filming. When I applied two or three years ago, I ended up booking a trip to Europe for my mum's 60th in the middle of the year, so when they [producers] contacted me to pursue it, I already had something in the calendar. So it was that simple, I just had my own commitments in my personal life at the time.
PS: Looking back at your past relationships, what's the biggest lesson you learnt that you took into filming the show?
Matthew: I think something I learnt is how fundamental it is to have an open and honest dialogue, and how critical communication is to a successful relationship. It doesn't matter what the issue is, as long as it's brought up, then you can approach it as you and them versus the problem, rather than a you versus them thing. Establishing that dynamic makes you able to tackle any issue, big or small, as a team. For me that was the biggest thing, and it's probably the same lesson that a lot of people actually learn in relationships.
PS: What's the one trait you value most in a partner?
Matthew: It's hard to narrow it down to one! I think for me, and this might be a cheeky answer as it encompasses a lot of things, but 'd say respect. Respect for someone also means a lot of other qualities, like being there for someone when they need you, and being caring and empathetic. That all to me represents respect for one another.
PS: What do you think would most shock people about the process of filming the show?
Matthew: I think one of the standouts for me is that people can often scoff at reality TV, but there actually is a lot of 'reality', as in it is very real and very natural. I think I kind of went into it with this mentality of 'okay, this is an accelerated process, I'm not sure if I'll definitely develop these feelings or these connections', but you really do.
PS: As someone who doesn't come from an entertainment or media industry background, unlike some of the other previous Bachelors or Bachelorettes, how are you feeling about all the media attention you will be set to receive?
Matthew: I . . . wasn't prepared! [Laughs] I mean I certainly considered how much things would change in terms of media attention and public opinion and scrutiny, but I think it wasn't until this week when I've been doing a lot of interviews and making appearances and meeting people that things have really dawned on me how significantly my life is going to be impacted.
PS: Oh no! I hope people haven't been too hard on you so far?
Matthew: No no, everyone's been really lovely! I just know at some point there will be tougher situations, and I will have tough interviews in the future. At this stage it's been a lot, but it's still been enjoyable being able to show who I am to everyone.
PS: Finally, you have confirmed that you have found love, which is a relief to all! How does it feel to be in love right now?
Matthew: Fantastic! Being in love . . . well it's one of the most wonderful feelings in the world. Everyone loves being in love, it's a quintessential human emotion, it's something that's universal. Because of that, it's a story I think everyone loves to invest in emotionally, and it's a feeling that not only everyone loves to feel, but also to see others feel. So yeah, I'm very happy!