*NSYNC Reunion At 2013 MTV VMAs Confirmed On Twitter
*NSYNC Joins Twitter — VMAs Performance Is On!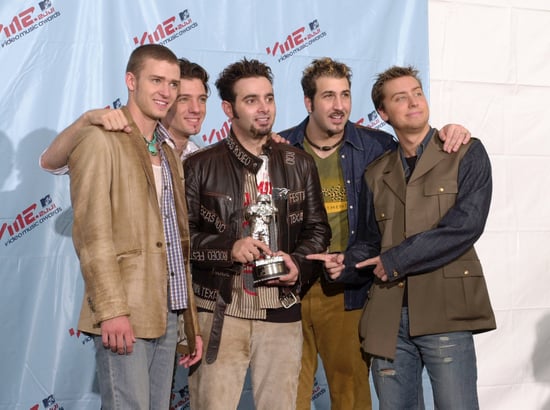 Mic check, mic check one.. two... is this thing on?!

— *NSYNC (@NSYNC) August 24, 2013
With a single tweet, *NSYNC all but confirmed that they are reuniting for a performance at tomorrow's VMAs! The group tweeted, "Mic check, mic check one.. two... is this thing on?!" Justin Timberlake also Instagrammed a sneak peek at his silver and white shoes from today's rehearsal. The guys of *NSYNC have been cagey about the reunion since the rumour emerged earlier this week with a couple even going so far as to deny *NSYNC reunion plans, but it looks like they were trying to throw fans off the scent after all. Justin is receiving the Vanguard award, presented to him by Jimmy Fallon, during the show so perhaps that will be when we get to see the guys dust off their very best *NSYNC dance moves. Who's excited?