Rebecca Judd Interview 2016 Logies Red Carpet
Pregnant Bec Judd on Criticism Over Her Joke: "It Was a Little Bit Ridiculous"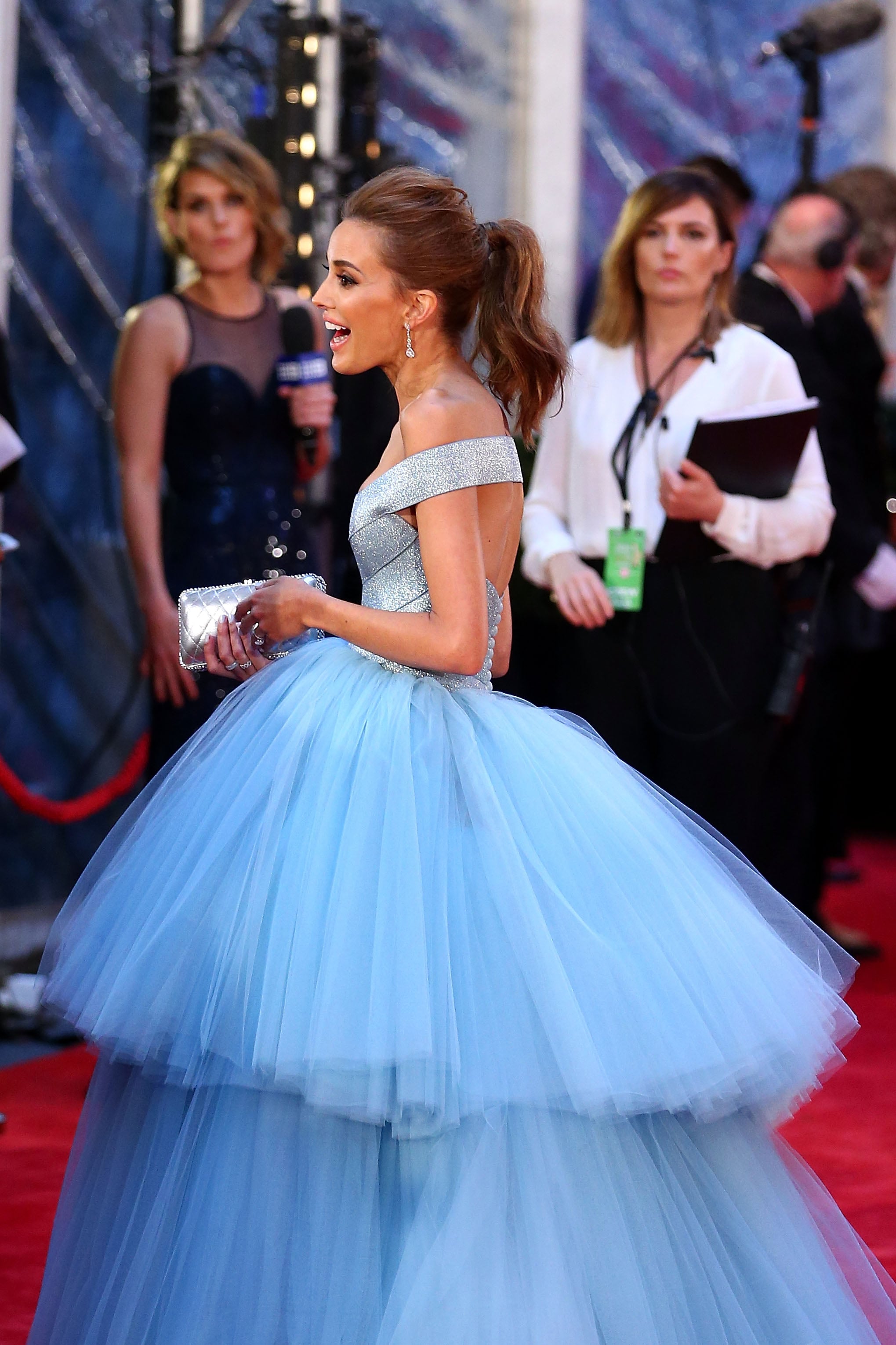 Melbourne-based beauty Rebecca Judd is well-known for her sense of style and lifestyle know-how, but lately it's been her personal life generating headlines. The 33-year-old mum of two recently announced that she and her husband Chris are expecting twins — identical boys! — and it was beautiful news all around. When she joked that she wished she'd named her daughter Billie something more feminine, the armchair critics came out, beating up a story that didn't really exist (why so serious, haters?).
We asked Bec for her take on the Logies red carpet, while the expectant mum was battling a nasty cold. Didn't do much to detract from Bec's glow though; she was positively shining!
POPSUGAR Australia: How are you feeling tonight?

Rebecca Judd: A bit sick, actually! I've got a cold, I won't breathe on you.
PS: And how's the pregnancy going?

RJ: Yeah, really good! That's good, that's fine. It's my chest and all that.
PS: So how does it feel when you make a joke on social media and it all gets a bit out of hand?

RJ: Ugh, it just got to the point where it was a little bit ridiculous. I should be able to have a joke and have it not be taken out of context. That's why I said something [about it on her social channels]. Otherwise, if you can't post things on Instagram, and have a joke about it, then you may as well not post anything.
PS: And the more it happens, the less open you'll be.

RJ: Yes, exactly.
PS: What are you looking forward to aside from the new babies?

RJ: I've got lots to look forward to apart from the two baby boys. We're having a lot of fun with Postcards, I've got about four hosting stays to fill, a few in Adelaide and a few here in Melbourne. That's a lot of fun, it's the best job in the world. My job is to go around to some amazing places and try different food and spas . . . It's amazing. It's really good.
PS: How are your little ones feeling about the twins? Do they understand what's going on?

RJ: They're excited! Billie doesn't really but Oscar does, they're really excited.
PS: Do you feel like Cinderella in your dress tonight?
RJ: I do a bit [laughs]!