Kaitlynn Carter Essay on Miley Cyrus
Kaitlynn Carter Admits She Was in Love With Miley Cyrus in Heartfelt Essay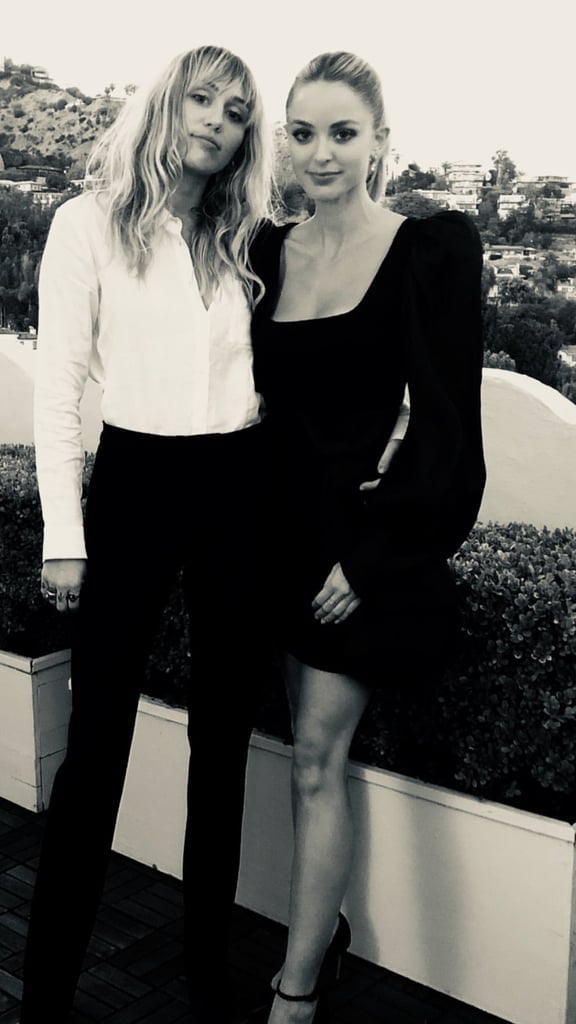 Over a month on from her spilt with Miley Cyrus, Kaitlynn Carter has penned a heartfelt essay addressing their relationship.
In a piece for Elle , she explained how the pair unexpectedly transitioned to more than friends while they holidayed together in Italy.
"This past July, I went on vacation with a female friend; the next thing I knew, I was in love with her," she began.
"It wasn't quite that simple, of course. But it also wasn't very complicated, either. Until that trip, it had never crossed my mind that I was even capable of loving a woman the way I loved her. But after reflecting on my romantic history, I realised that I've never really had a 'type.'
Kaitlynn detailed that although they were both "trying to move past" their break ups with Liam Hemsworth and Brody Jenner, her feelings for Miley developed like a "force of nature."
"I didn't have to think about a thing or over-analyse. It just happened and it felt exactly right. Reflecting back on our three-year friendship, I realised I'd always been drawn to her in a way I wasn't with other friends, but until that trip it had never crossed my mind to think of her in a romantic sense," she wrote.
Kaitlynn also addressed claims their ultimately short-lived relationship was merely a "summer fling" or "same-sex affair," revealing that it was "so much more" than that.
"This was a profound journey of self-discovery. For the first time, I listened to myself, forgot about the "norm", and lived, "she said.
"I'll remain eternally grateful to my most recent relationship for opening my eyes to this unexplored part of myself, and for inspiring a new level of self-discovery and wonder at all the possibilities of life. I've been forced to get to know myself in a far deeper way than ever before, and not just in terms of my sexual preferences. I've also been forced to reckon with who I am as a person."
On top of opening up about her relationship with Miley, Kaitlynn also concluded that she's "okay" with not being able to place a label on her sexuality for the time being.
"I guess technically I could label myself a number of ways. Or on second thought, not at all. Why are we so hellbent on defining each variation of sexuality, anyway? We've become a society of labels, even as we claim to be more open-minded than ever," she said.
"Recently I've found myself wondering why and how my brain had been programmed to ignore an attraction that in retrospect seems so evident to me. I believe it was all just a matter of chemistry that had nothing to do with gender. . . It's something I'm still exploring and figuring out. . .even I don't entirely understand what my experience this summer means for me going forward—and it's my experience."
While Kaitlynn appears to have remained single since the split, Miley has now famously moved on with Cody Simpson.