Australian Fashion Trends in 2018
3 of Australia's Most Successful Fashion Designers on What to Wear This Autumn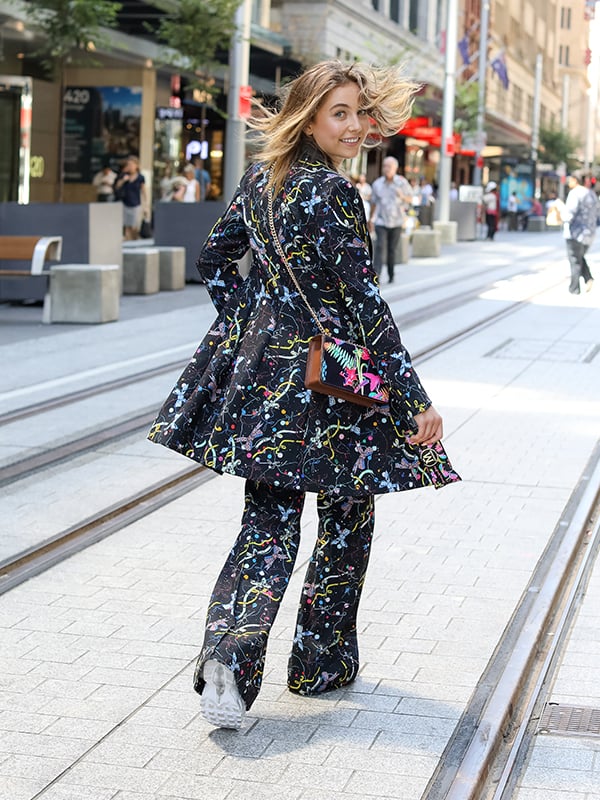 In case you missed it, Bec & Bridge, Romance Was Born and By Johnny started 2018 with arguably the biggest, most delicious fashion collaboration we'll see all year: a limited edition range of ice cream flavours for Magnum, called The Fashion Collection. We had the privilege of a taste testing and can confirm that each new flavour tastes as good as it looks — in custom designed wrappers, naturally.
But now that we've moved into Autumn, focus has shifted from long, hot days to creating trans-seasonal looks with a little more longevity. So, we asked the creative brains behind the brands for some insight on the trends they think will withstand the changing of the seasons.
"We see so much creativity here in Australia, and are constantly inspired. Australians definitely have a distinct aesthetic — there's a sense of ease with a hint of nostalgia and irony thrown in for good measure. I think the biggest trends of 2018 will be more details, embellishment, embroidery, and interesting one-of-a-kind pieces."
Johnny Schembri, Director by johnny
"The Australian climate plays a huge role in how women here dress, Australian women have a very chilled approach to dressing, simple style with an edge, like smooth hazelnut ice-cream with a hint of salt. I think 2018 will see splashes of metallics, with statement floral prints and bold colour blocking."
Becky Cooper and Bridget Yorston, Bec & Bridge
"The distinct Australian flavour is laid back but fashion forward. [Australian women] are effortless and have that cool factor that we love. They are open to trends but also have their own distinct vibe! The perfect mix of ingredients to create the best flavour. [In 2018], fun and frivolous is back! Lots of colour in soft sorbets as well as bright pops and prints galore. More is more and we're loving it!"
Image Source: Lee Oliveira