CrossFit AMRAP Workout
This 10-Minute CrossFit Workout Is So Intense, You'll Swear You Worked Out For an Hour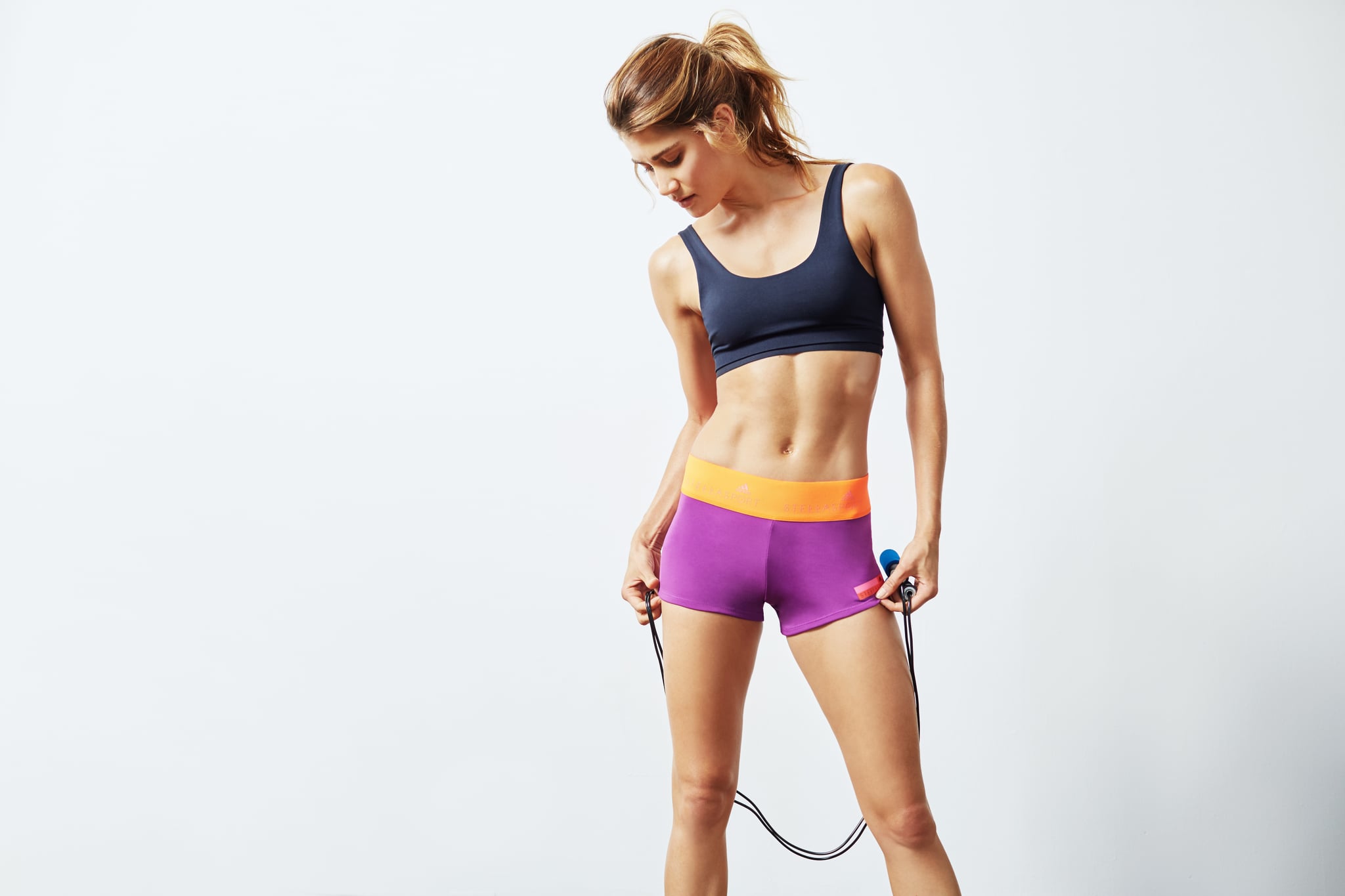 Like a lot of people, stepping into a CrossFit box was an incredibly scary notion. I'd heard that the workouts were intense and competitive and that everyone celebrated by chowing down on a bucket of bacon and doing a secret handshake. How wrong I was. In my experience, I've found the CrossFit community to be incredibly supportive, and while some love their bacon, others celebrate vegan lifestyles and everything in between. As far as the workouts go, they are absolutely intense, but only in the best way possible.
Of all the types of workouts I've done at a CrossFit gym, my all-time fave has to be the AMRAP, aka "as many rounds as possible." You're given a short circuit that you cycle through as many times as you can in a specific amount of time. While the goal is to really push yourself, you set your own pace. You're essentially competing against the clock — and yourself — to complete as many rounds of the circuit as possible. AMRAPs move quickly, and feel incredible once the time on the clock stops.
To give you a little taste of what an AMRAP session feels like, we spoke with the people behind Champlain Valley CrossFit. The below workout is one that box posted for its own members. Take it with you to the gym or modify it slightly to do at home. By the end of the 10 minutes, you'll be dripping sweat and out of breath but totally high on endorphins.
The Workout
Go through the below circuit, doing as many rounds as possible in 10 minutes.
30 jump rope single unders (if you don't have a jump rope, do lateral bunny hops)
20 deadlifts using a heavy set of dumbbells or weighted bar
Do this AMRAP a few times a week, and challenge yourself to increase the number of rounds you do each time!
Image Source: POPSUGAR Photography / Kathryna Hancock