Foods Dietitian Recommends For Weight Loss
These Are the 13 Foods a Dietitian Insists Her Clients Eat For Weight Loss
A big chunk of weight loss success has to do with your diet, so it makes sense to get advice from an expert on healthy eating. We asked certified dietitian Leslie Langevin, MS, RD, CD, of Whole Health Nutrition to share the top foods she recommends to clients who are trying to slim down.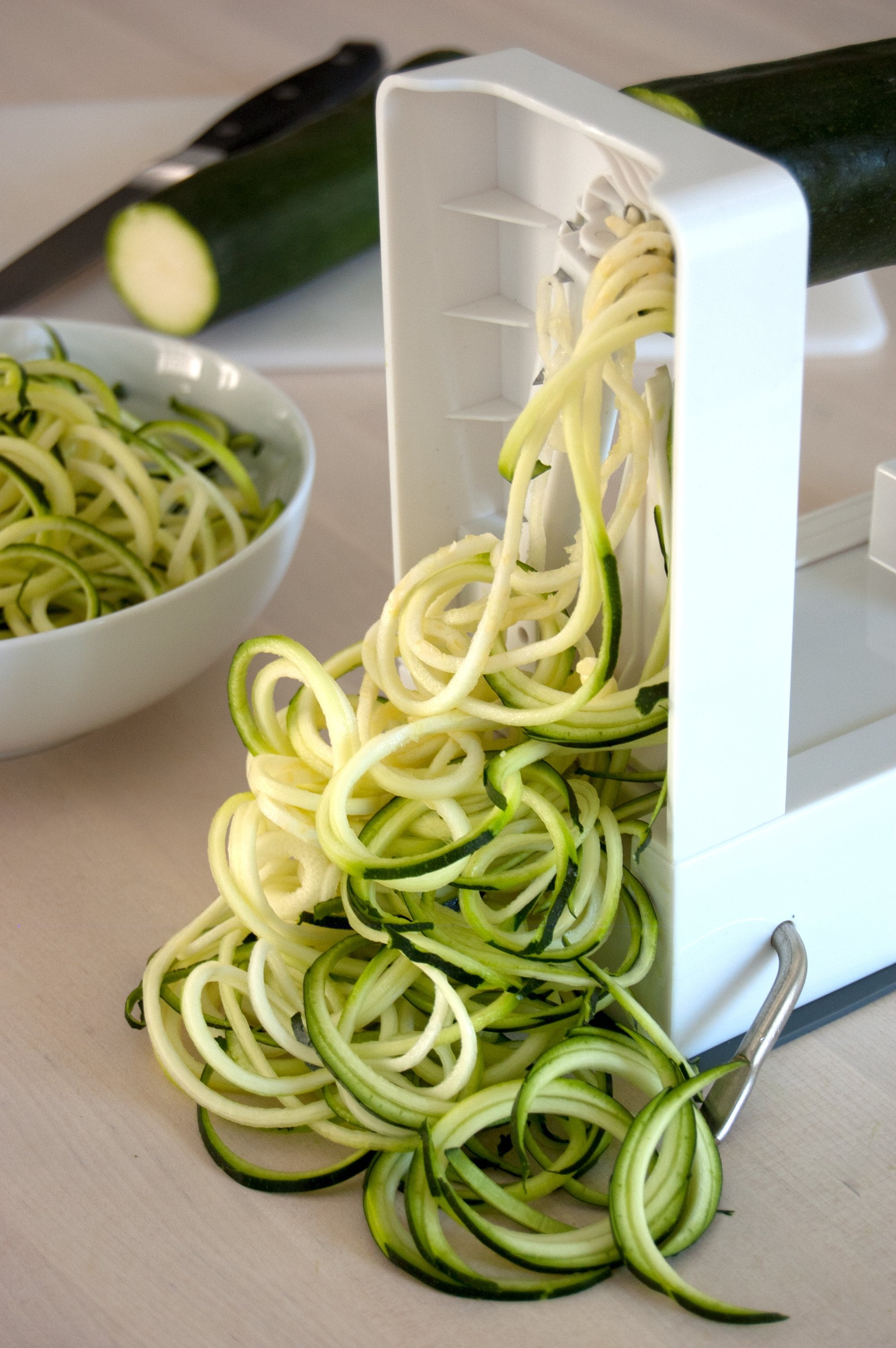 Zucchini: Leslie told POPSUGAR this veggie is the perfect noodle replacement to keep carbs and calories low. She recommends spiralising and sautéing zoodles in garlic and a little olive oil for the best flavour. Get this: it's 25 calories a cup vs. 200 calories for regular pasta!
Avocados/olive oil: Leslie says healthy fats are essential for weight loss because they "keep us full and satisfied since they are digested slower than carbohydrates." Avocados are rich in fibre as well, which will also help with satiety. Spread some on toast, add it to smoothies, or use it as a butter replacement.
Sweet potatoes: These are rich in fibre, vitamin A, and complex carbohydrates to help balance blood sugar levels. Enjoy baked sweet potatoes for breakfast topped with almond butter and banana, or add roasted cubes to salads or Buddha bowls. She recommends keeping portions to one cup a day.
Eggs: "Eggs are high in protein so they keep hunger in check and keep blood sugar levels steady," Leslie said. Hard boil a dozen on Sunday so you have them for the week.
Cauliflower: This low-carb veggie can be used in so many ways: as a rice substitute, an easy pizza crust, or mashed potatoes. You can find it frozen and riced to save time. There is even a frozen low-carb, gluten-free cauliflower pizza crust on the market to make weight loss easy.
Beans: An easy source of complex carbs, Leslie says "beans are rich in fibre, B vitamins, and protein" — everything you need to support weight loss. The fibre especially is "helpful for weight loss and keeping full." Throw beans in your blender when you make smoothies, mash them in your oatmeal, add them to salads and soups, or roast them for a healthy snack.
Greens: Greens, like kale, spinach, lettuce, and Swiss chard, are rich in vitamins C and A, as well as folate and magnesium, which can help with proper digestion. Greens are incredibly nutrient-dense and packed with fibre to help keep you full. Leslie said, "With about 15 calories per cup, you can really eat as much as you want!" Enjoy greens in a salad or blend them in your smoothie if you're not into eating them with a fork.
Greek yogurt: This protein-rich snack can keep hunger at bay between meals, and probiotics can help with digestion and belly bloat. If you don't eat dairy, go for almond or soy yogurt.
Dark chocolate: Leslie believes that everyone needs a treat! "Dark chocolate is low in sugar and high in antioxidants, and having a sweet treat planned in your day can prevent binges later on!"
Image Source: POPSUGAR Photography / Erin Cullum