POPSUGAR
/ sponsored by /
Athleta
How Can I Feel Confident in a Bikini?
How a Bikini Helped Me Find a Strength I Never Knew I Had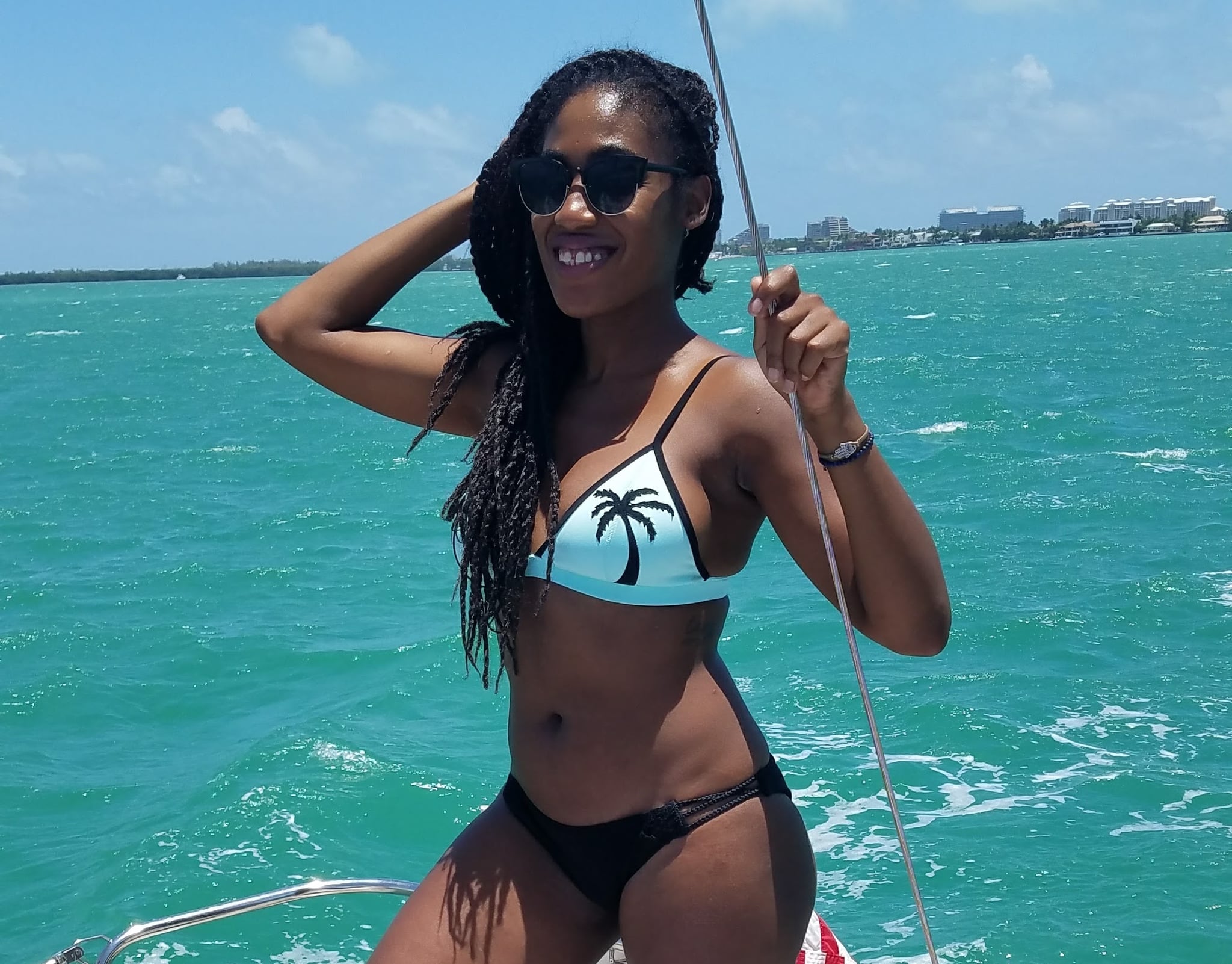 In the 2002 James Bond movie Die Another Day, the most iconic scene is when Jinx, played by goddess Halle Berry, emerges from the ocean in an orange triangle bikini complete with a wide white belt, a dagger (she is a Bond Girl after all), and a flawless, unsmudged face on with expertly applied waterproof makeup. Even if you haven't seen the movie, you'll recognise the scene, and it all but cemented Halle as the ultimate dream girl.
I was 15 when the movie came out, and while I'd always admired Halle's talent and otherworldly beauty, that scene left an impression on me that still remains to this day. In that one scene, Halle was confident, beautiful, mysterious, and sexy, but above all, she looked incredibly strong and firmly planted in her confidence. Her beauty is a given, but it was her ability to be sexy in her own skin while also being a force who demanded to be taken seriously, even while wearing very little, that I wanted to achieve every time I slipped into my own bathing suit. It wasn't her sleek physique that I wanted, because even as a teen I understood my body was never going to look like anyone else's, but it was her fearlessness that stood out. I knew if I could feel that way no matter what my body looked like, I would always feel as strong as she looked. I was painfully shy in my younger years and dreaded wearing a swimsuit, but through channelling my inner badass before hitting the beach, I've managed to tap into a strength and comfort with everything that my body is that emerges solely when I'm rocking my favourite bikini.
All women deserve to enjoy days at the pool, trips to the lake, and vacations on the beach in bathing suits that represent their style and make them feel their best.
Bathing suit season brings a wave of anxiety for many people, but instead of frantically hitting the gym to fit into the extreme bikini cuts that have flooded Instagram, I now treat my bathing suits like every other article of clothing I own, and I don't think twice about avoiding current trends for styles that make me feel the most like myself. I have swimsuits for every mood you can imagine, ranging from an ultra-sexy fringe one-piece to a cute yellow bikini that's perfect for pool parties. In all of my choices, I've made sure to pick suits that help me feel the most secure with my assets at all times. Bathing suits aren't always about feeling and looking sexy and are sometimes about just being practical, so I also have the suit for when I'm taking swim and surf lessons and for when I'm hitting the water purely for a workout. The only look that's always unflattering on me is the one I have when I'm constantly pulling and tugging at what I'm wearing. Unless I can walk tall and boldly in a bathing suit, I won't hesitate about turning down a trendy bikini that doesn't help me feel beautiful and strong.
I've managed to be comfortable in my skin while wearing my favourite bikinis, whether my body is fit or if I go months without working out, and that will serve me more than trying to achieve an ideal "bikini body" that doesn't exist. Every body is swimsuit-ready at all times if the person wearing the suit is at ease. All women deserve to enjoy days at the pool, trips to the lake, and vacations on the beach in bathing suits that represent their style and make them feel their best. Don't get me wrong, there are parts of my body that I'd love to change, and those thoughts pop up every bathing suit season like clockwork. But even when I feel like there are parts of my body that I want to tweak, tone, and change, nothing will keep me out of a swimsuit when the water calls.