How to Stop Bad Breath When Dieting and Fasting
The Reason Intermittent Fasting Is Giving You Bad Breath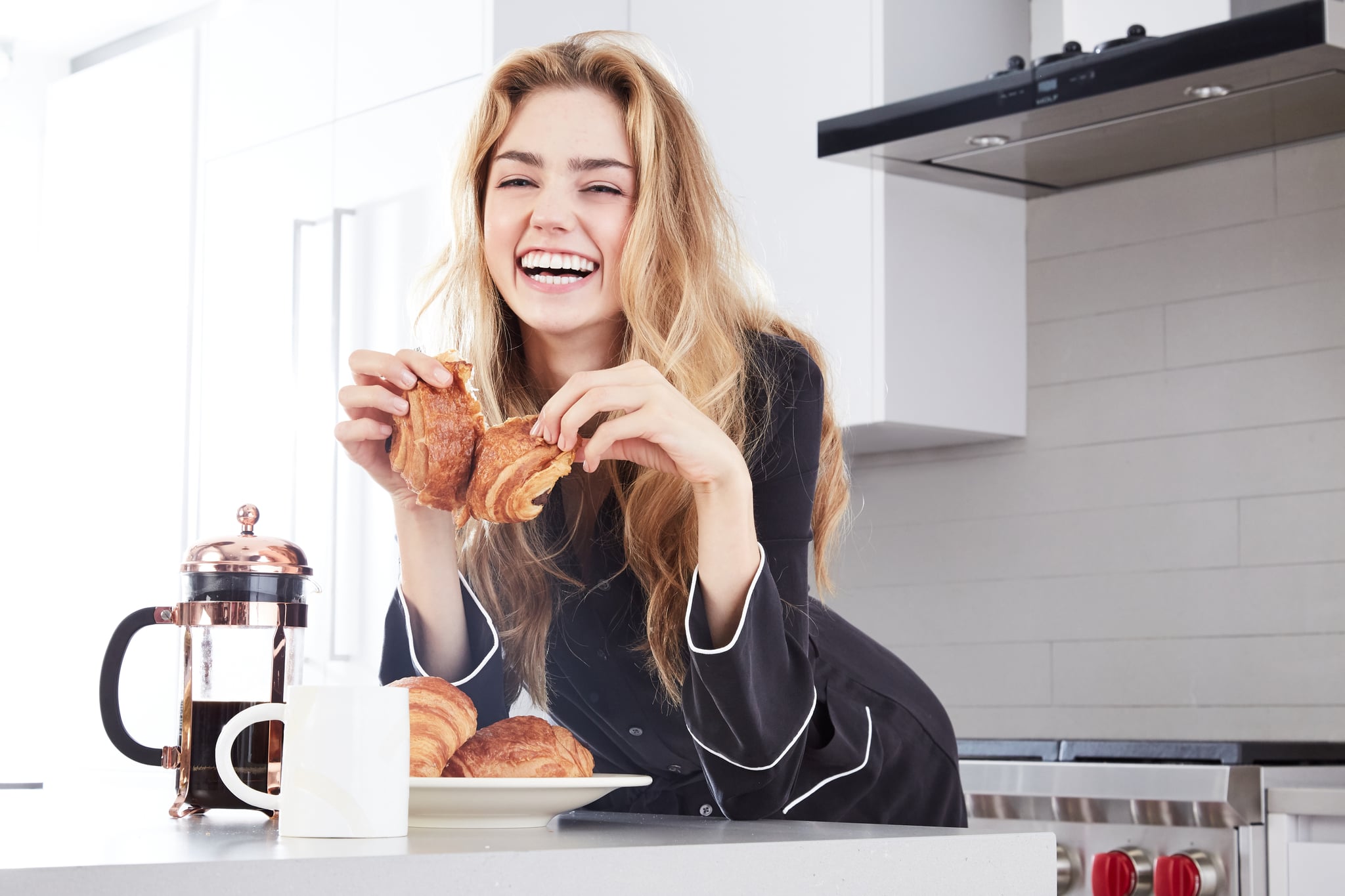 If you're in the business of intermittent fasting you're probably also familiar with the bad breath that comes with a diet of this kind — or the people around you definitely are. Before you put the unfortunate smell down to the fact you're "fasting", it's important to note that intermittent fasting and pleasant breath aren't mutually exclusive.
Your bad breath comes down to how much saliva you have in your mouth — an interesting fact we learnt after chatting to Swisse Wellness dietitian Simone Austin — not what you're eating (or not) on your diet.
"Saliva helps buffer and keep the acidity and pH correct in your mouth so that the bacteria don't breed as much," says Simone. "So, if you're dehydrated you don't have as much saliva to do that. Bacteria can breed in your mouth and they tend to ferment any food you have left in your mouth and that increases bad breath and decay."
The best way to avoid a dry mouth is to keep hydrated. Intermittent fasting doesn't mean you have to skip out on water so keep drinking your recommended eight glasses a day, and for extra protection against bad breath, be thorough with your brushing and flossing.
Image Source: POPSUGAR Photography / Diggy Lloyd