Vegan Nutella Recipe
Obsessed With Nutella? Try This Homemade Vegan Alternative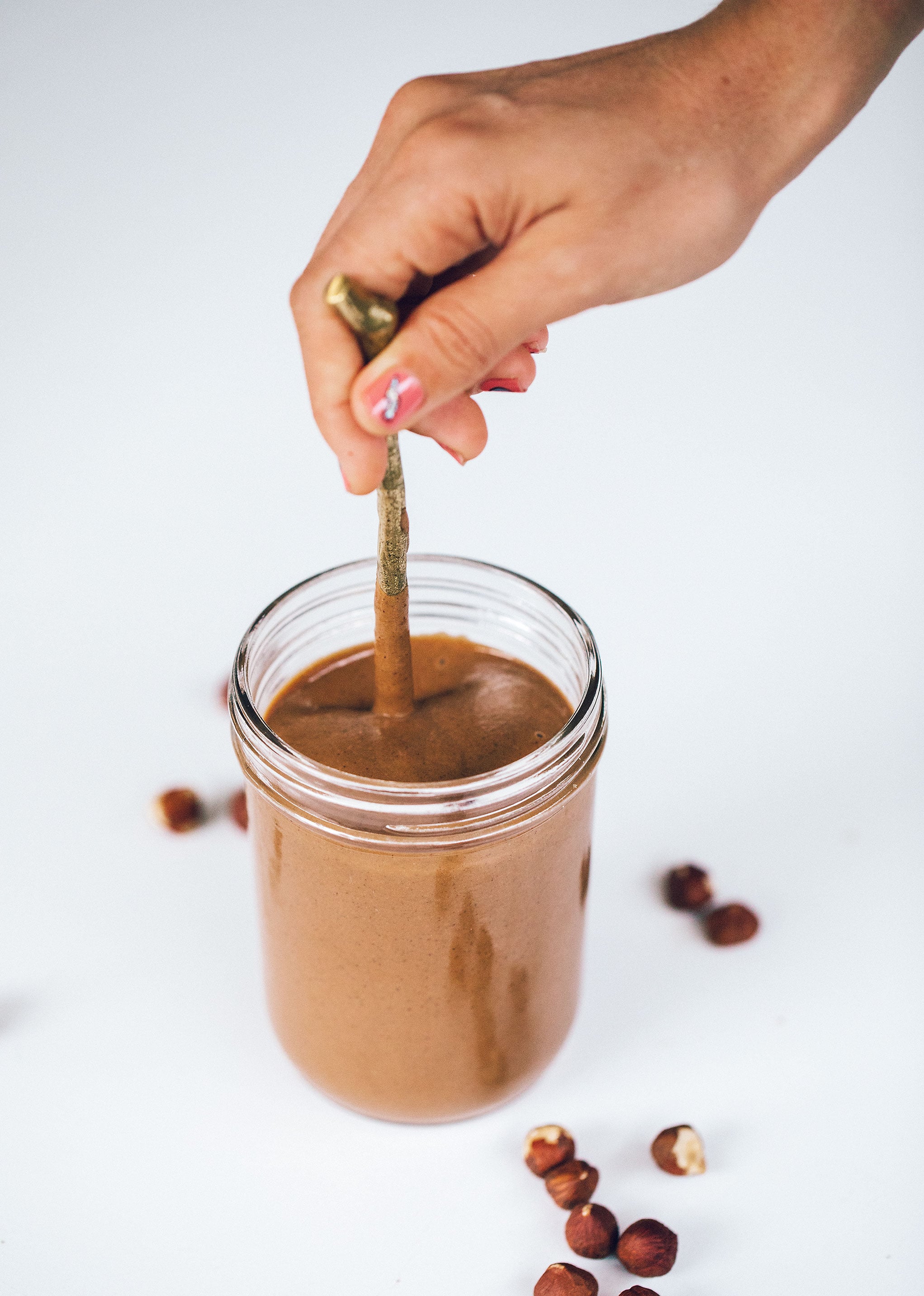 If you're the kind of person who can demolish a jar of a Nutella in one sitting, straight from the spoon, there's no shame here. However, if you are looking for a healthier alternative to satisfy that sweet tooth, this vegan and dairy-free alternative created by Ellie Bullen (also know on Instagram as @elsasswholesomelife) will hit just the spot.
Bonus, if you store it right this homemade alternative will last you up to two weeks — providing you don't eat it all first! Keep reading to try it for yourself.
Vegan 'Nutella'
The Global Vegan
Notes
Unfortunately, most store-bought hazelnut and chocolate spreads are not vegan and often contain large amounts of sugar. This healthy version can be spread on toast, drizzled over crepes, added to smoothies or spread on rice cakes.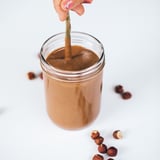 Ingredients
140 g (1 cup) hazelnuts, soaked in cold water overnight
80 ml (1⁄3 cup) coconut nectar 250 ml (1 cup) coconut milk
1⁄4 teaspoon sea salt
1 teaspoon vanilla extract
3 tablespoons raw cacao powder 3 tablespoons cacao butter
Directions
Preheat the oven to 160°C fan-forced. Line
a baking tray with baking paper.
Drain and rinse the hazelnuts. Transfer to the
prepared tray and roast for 15 minutes or until
they are dry and the skins are peeling off. Set
aside to cool.
Place the hazelnuts in a tea towel and gently rub
to remove the skins.
Transfer the hazelnuts to a high-speed blender
along with the remaining ingredients and blend
until smooth. Transfer to an airtight container
and store in the fridge for up to 2 weeks.
Information
Category

Desserts

Yield

2 cups (500ml)
Image Source: The Global Vegan