Marriage Equality SKYY Vodka Cocktail
Check Your Electoral Enrolment, Then Sip on This Equality Cocktail to Celebrate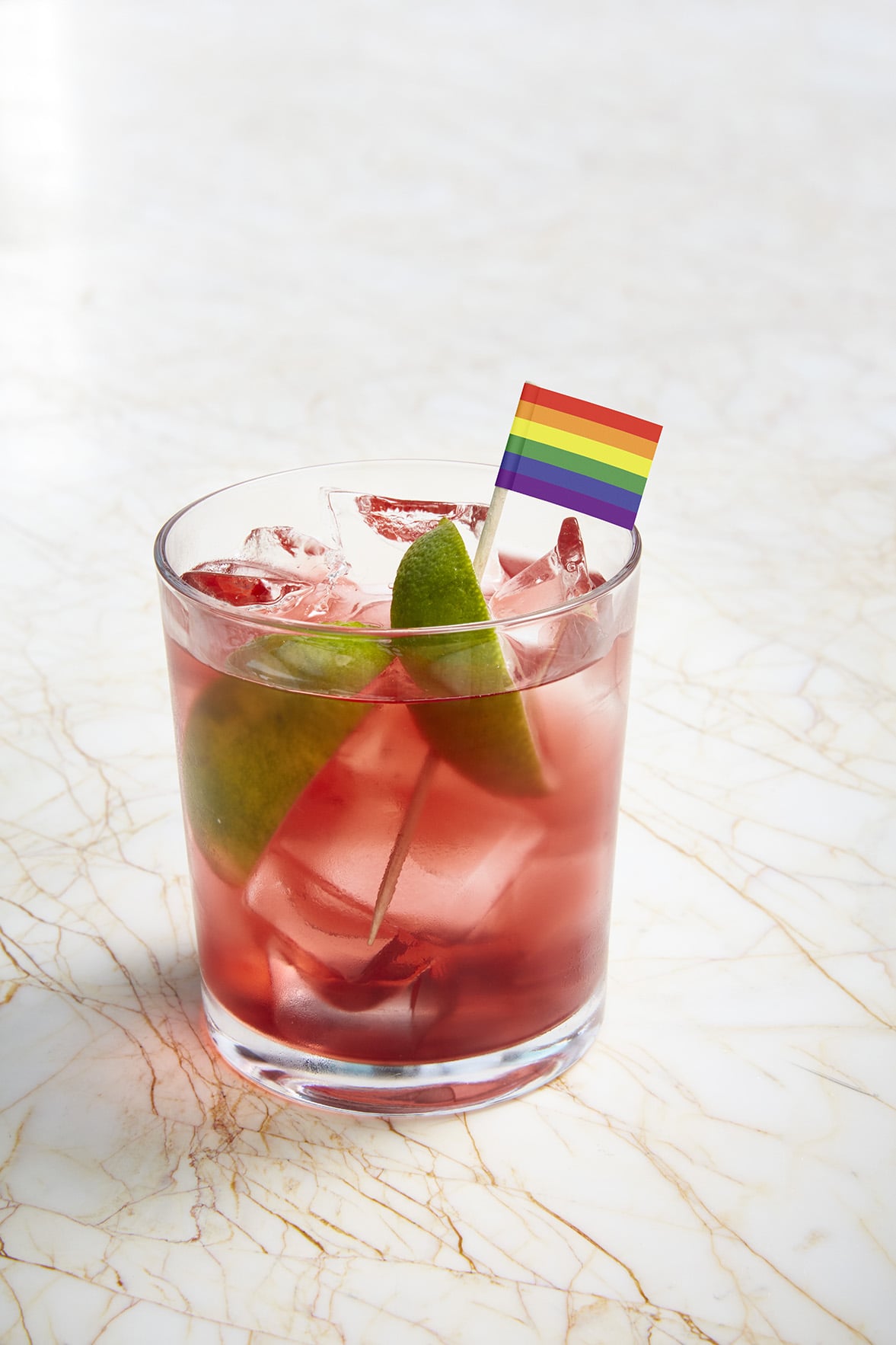 Earlier in the year, SKYY Vodka released its world-first smart-tech drinking glasses that when "cheersed" take a selfie, along with a digital signature expressing support for marriage equality on Twitter. The selfies captured from the #CheerstoEquality campaign have now being printed into a unique rainbow flag that is being flown in Sydney as a symbol of support for equal love in Australia. It's currently raised at The Beauchamp Hotel on Oxford Street in Sydney's Darlinghurst.
The biggest way to show your support for marriage equality is to vote for it in the upcoming postal plebiscite, but to be able to do that, you need to make sure you're enrolled to vote and that your current address is correct. Enrol here and check your current enrolment here, then, treat yourself to a delicious equality cocktail. You deserve it.
Ingredients
1 part SKYY Vodka
1 part soda water
1 part cranberry juice
2 matching lime wedges
Directions
Combine SKYY Vodka and cranberry juice in cocktail shaker.
Pour into glass filled with ice.
Top with soda water.
Garnish with two equal parts of fresh lime, and enjoy!
Information
Category

Cocktails

Yield

1
Image Source: SKYY Vodka