Why You Shouldn't Be Afraid to Throw Things Out
Despite the Rise of Marie Kondo, Australia Still Has Serious FOTO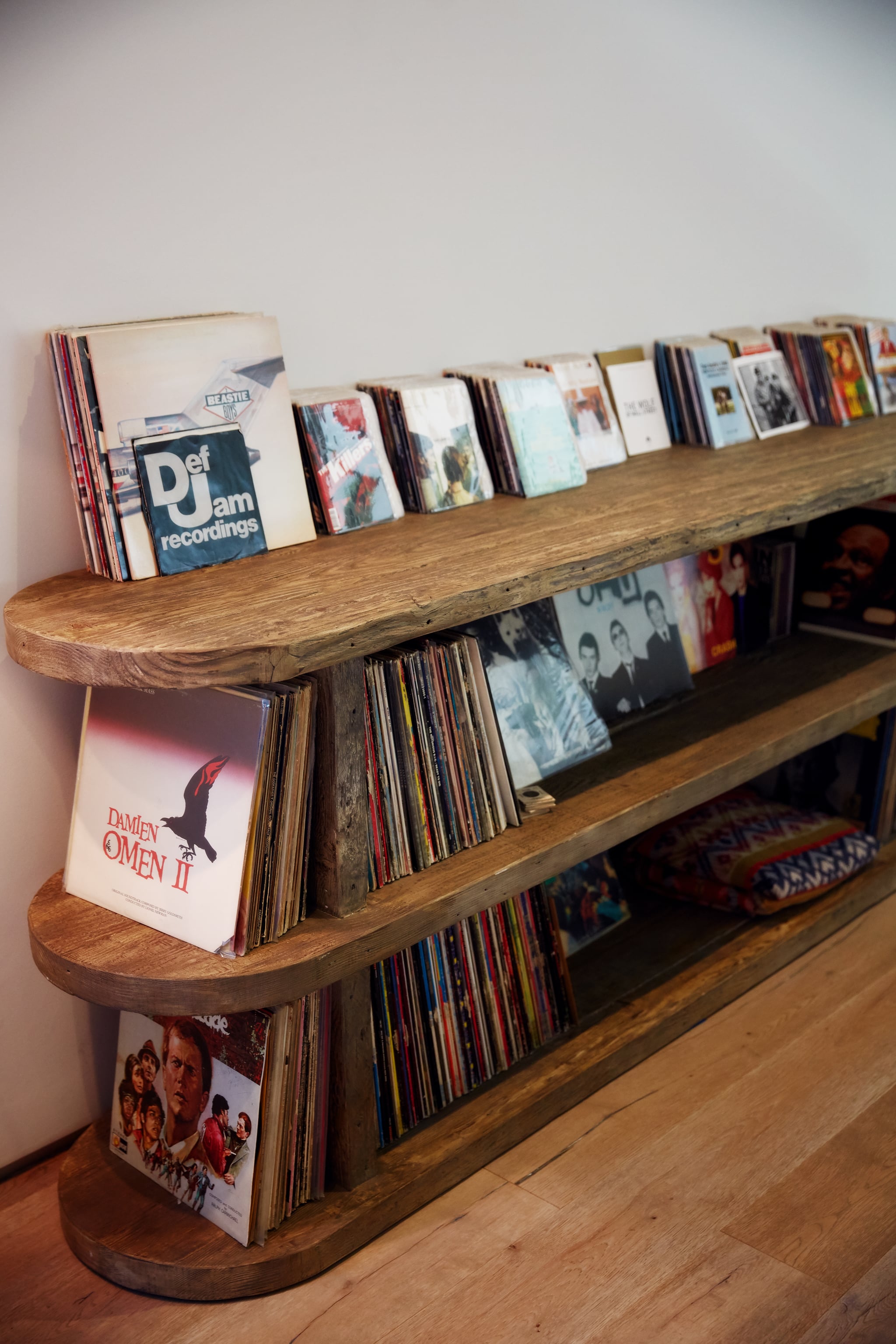 This feature is dedicated to our #NoChangeNoFuture initiative. From the Women's March, to Australia voting yes to same sex marriage, and the #MeToo movement, 2017 taught us to look beyond ourselves and come together as a collective of powerful women who are writing our own history. Join us as we cancel setting one-dimensional personal resolutions this January and commit to being the change we want to see. Because without change, there is no future.
It's a millennial characteristic to be consistently seeking a life more organised. From our cupboards to our emails, we dedicate Pinterest boards to organisation porn and pour over life hacks on how to streamline our existence. Because less clutter means more life, right?
For most, decluttering is an ongoing project, with new research, conducted by Pureprofile on behalf of Amaysim, revealing four in five Australians struggle to get rid of things. Giving rise to a new acronym: FOTO (Fear of Throwing Out). But the phenomena is more than just being reluctant to toss something in the charity bin because there may come a time when you'll want it again. FOTO is the guilt and frustration 57 percent of us feel for not throwing something out.
Marie Kondo preached that we must keep the things that bring us joy, but it turns out keeping the things that we know we aren't using, and should probably get rid of, is bringing us stress and anxiety. Leading psychologist and expert on collecting and saving behaviour, Dr Jessica Grisham of UNSW Sydney says, "Often people keep hold of things that remind them of happy times, or because they have spent a lot of money on an item, perhaps when starting a new hobby or fitness regime. By keeping them around and not using them, items can change from being a source of pleasure to a source of angst."
It's easy to see how the treadmill you bought to help you get fit, but has only seen use as a (particularly expensive) clothes horse, can start to make you feel bad. The study found clothes (64 percent), travel mementos (48 percent) and books (47 percent) top the FOTO list. Three in four women said they struggle to part with clothes, but most curiously, 82 percent of people say they are keeping things they know they don't need, but they can't say why.
Dr Grisham identifies four personality types who struggle with throwing things out:
The Materialist finds it hard to resist a bargain and often buys things they like just because. In turn, she finds it hard to throw things out because they are relatively newly acquired.
The Sentimentalist feels an emotional attachment to a lot of things either because they remind her of a happy time, or someone they love.
The Optimist overestimates an objects use. They'll hold onto a pair of jeans two sizes too small incase they shrink.
The Realist keeps hold of things primarily because of the "what if". They'll keep a broken hairdryer incase they need it for parts.
But all personality types are still likely to feel guilt and anxiety over keeping something they know has no purpose. "This negative feeling may linger for as long as they are unable to throw the thing away," says Dr Grisham.
The answer, is to get rid of things — 76 percent of people said they'd feel happier if they were able to throw things away — but also, to not be so hard on yourself for having things. Identify an area of your life that needs decluttering (and causes you anxiety), like your wardrobe, and take steps to get it sorted, but additionally, don't feel that you have to only have one perfect pair of jeans. Or one set of identical mugs. If that Adventure Time mug makes you happy, keep it! And use it. You, your home and your life are meant to have personality, if your whole life looks like a perfectly presented Muji store, you're not living.

Image Source: POPSUGAR Photography / Sheila Gim