Zoe Marshall on Why Women Should Watch Porn
6 Ways Watching Porn Will Liberate Your Sexuality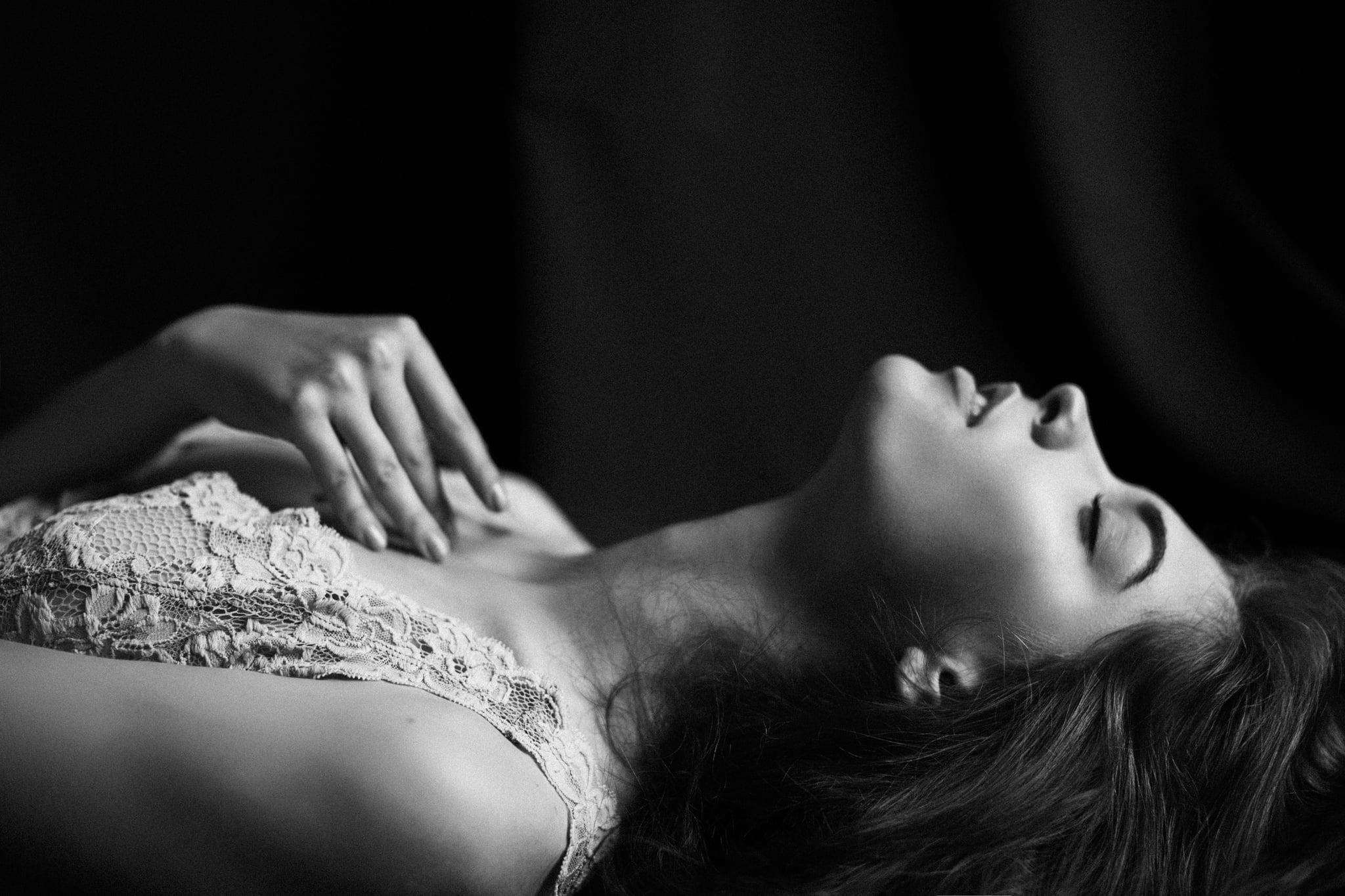 I'm confused by how many women dodge the fact that they watch porn or want to watch it. I've had many a cosy night home alone enjoying an adult film and exploring what turns me on, and I wonder why women aren't more open about it. Sure, it's not the kind of thing you're going to bring up in the middle of a work meeting, but I really think it's something we should talk about more, woman to woman. There is a lot women can gain from watching porn — and no, I'm not talking about positions, but that watching porn is a door to discovering your sexuality, and getting to know yourself better. Which is never a bad thing.
Here are the six reasons I think women should be watching porn, and talking about it.
It's all about you.
I guess it's a little intimidating at first — it's like opening Pandora's Box when you type in the porno URL. There are things you never knew existed, and some of these things might turn you on. Don't snap the laptop shut when that happens. Explore it.
It's judgement free.
If you find yourself holding back, remember, you're the only one home, this is a safe space, and no one is judging you but you. So stop it. Our view on what's sexy is so shaped by what we see in movies, but don't dismiss something that turns you on just because it doesn't fit the construct. Lean into it.
Screw the rules.
I believe society has made us feel like we shouldn't indulge in these parts of ourselves, so when I ask women if they watch porn they giggle and deny it. Or maybe they really don't watch porn. Maybe it's too confronting, or they've never thought to try it. But why would you deny trying something that could make you feel something really good, or discover something about yourself, our needs don't come second. On the flip side, if you've tried it and it genuinely does nothing for you — then that's cool too.
Sexuality develops over time.
It takes a long time to come into your sexuality, to own it. I'm still learning about mine. It starts with your first kiss, losing your virginity, voicing what you do and don't like. I know I have tried to like things over the years because magazines or movies said it was hot. But it's only recently that I have found my voice and know what I do and don't want sexually.
Watching porn isn't cheating.
It seems obvious, but I've heard this objection before. For me, watching porn is private. It's alone time. I find it therapeutic and relaxing. And sure, it's a form of sex, but it's definitely not cheating.
Watching porn isn't anti-feminist.
The true nature of being a feminist is having equal rights to do whatever the hell you want. In fact, there are many empowering female porn movies, but the porno pool is vast, and ultimately, you choose what you watch.
What I have learnt is that women have the same rights to porn as men, to evolve their sexuality. And it's time we voice it. It's not wrong, gross or dirty (well maybe a little, but in a good way). It's time we start conversations with our friends and partners about it. Catching and eliminating the judgement straight away is key to making women feel like they can watch porn. Especially if you're talking to men.
This doesn't make you a slutty or freaky, it makes you sexual.
Your libido is like a muscle. You gotta keep working it. So why not take a load off and let porn do the heavy lifting once in a while. It's self pleasure with stimulus.
If you haven't explored yet, I recommend you do. I reckon it might just change your life.
Image Source: iStock