Instagram and Headspace Collaboration
Some of Australia's Biggest Names Are Uniting to Support Year 12 Students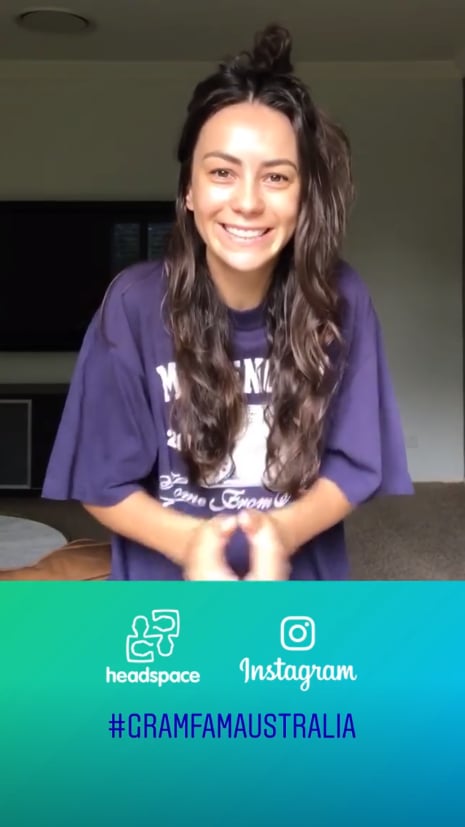 In a new collaboration between Instagram and Headspace Australia, some of our country's biggest and brightest have joined forces to support year 12 students. As this week will mark the majority of school leavers receiving their final results, the #GramFamAustralia initiative aims to help alleviate some of the stress new graduates may be experiencing.
The likes of Amy Shark, Lisa Wilkinson, Sandra Sully, Peter Helliar, Tommy Little, Gorgi Coghlan, Hamish MacDonald, Jai Waetford, Olivia Deeble and more will be contributing their experiences and advice over on headspace's Instagram (@headspace_aus), and students are encouraged to also share their thoughts using the #GramFamAustralia hashtag. The hope is that students and public figures alike coming together to spread awareness will shed light on how big the community of support is for anyone who may be struggling post school.
Group director at Facebook Australia, Naomi Shepherd, said, "we're committed to making Instagram the kindest and most positive online community, and this partnership is an exciting new step in supporting young people around Australia . . . Instagram gives everyone access to powerful communities that share similar experiences and empower one another."
If you or someone you know is struggling, visit headspace.org.au to find your nearest centre or call Headspace on 1800 650 890. If you are in need of immediate assistance, please call Lifeline on 13 11 14 or Kids Help Line on 1800 55 18 00.