Mexico Hit by Major Earthquake on Sept. 19, 2017
Mexico Rocked by 7.1 Earthquake on Anniversary of Major 1985 Quake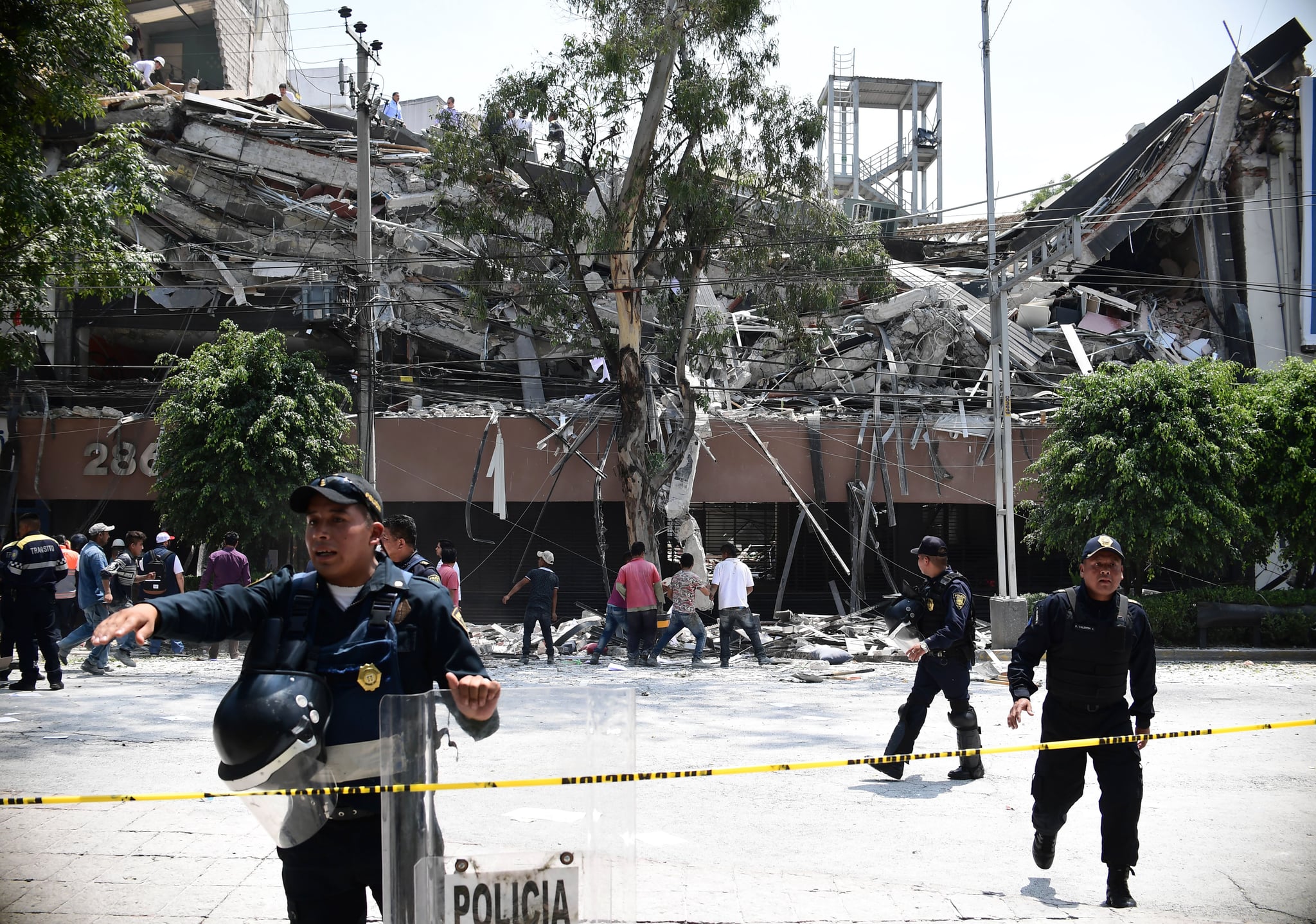 Updated at 11:15 a.m. AEST to reflect revised death toll.
Central Mexico was rocked by a 7.1-magnitude earthquake on Sept. 19 (Mexico time), causing buildings to sway and topple as many broke for lunch. The epicentre of the quake was located about 60 miles outside of Mexico City, and more than 42 people have been confirmed dead by officials so far. The tremor is the second one to hit the country this month.
The timing of the quake is uncanny; just hours before the quake hit, millions took part in emergency drills, which take place every year on the anniversary of the major 1985 quake that killed nearly 10,000 people. Thirty-two years after the catastrophic event, the people of Mexico are still coping with the losses and lessons of that fateful September day.
Below, we've pulled together some of the most jaw-dropping videos that have come in from Mexico City of the aftermath of the quake. And we'll absolutely be keeping the people of Mexico in our hearts as search and rescue efforts continue.
Devastating images from Mexico City. pic.twitter.com/RpF7sUq31s

— Jorge Guajardo (@jorge_guajardo) September 19, 2017
Mexico City airport after earthquake. pic.twitter.com/3GAvBWhZQU

— Jorge Guajardo (@jorge_guajardo) September 19, 2017
Footage from pleasure boats in Mexico during the earthquake via @KandibandaVenky #earthquake #mexicoearthquake pic.twitter.com/EFsJuys7XC

— Justin Hendrix (@justinhendrix) September 19, 2017
Earthquake in Mexico City https://t.co/IBYHLQUNuT

— Keli Anaya (@kelianaya) September 19, 2017
Video captures building exploding after a 7.1 Earthquake strikes Mexico City. Please pray for Mexico. pic.twitter.com/tOytBnYQuR

— Mauricio Cantu (@mcantu06) September 19, 2017