How to Get Kids to Eat Vegetables
This Hack For Getting Kids to Eat Vegetables Is Actually Easier For Parents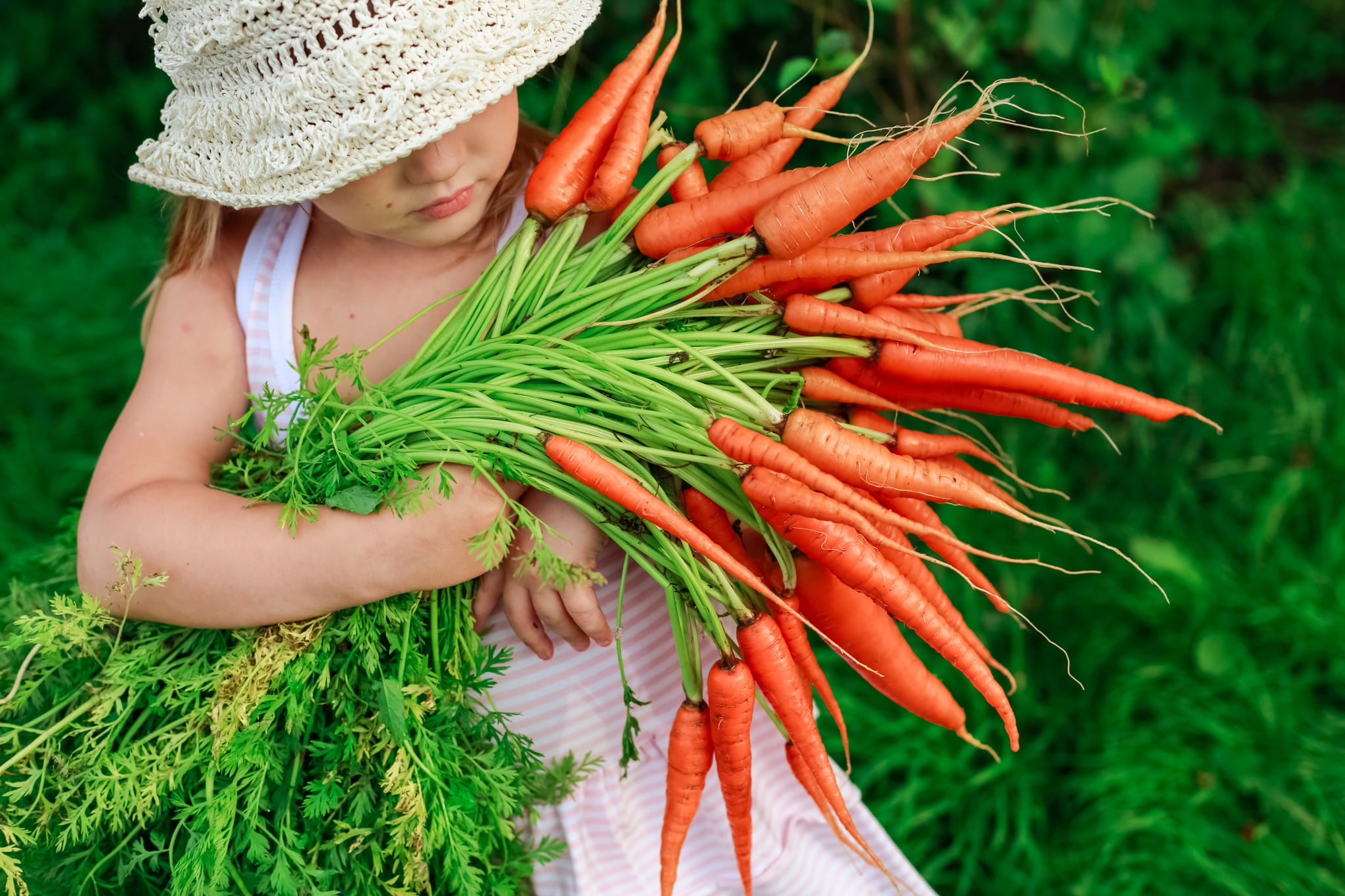 Hiding veggies in your child's food actually takes a ton of work — mashing avocados into chocolate cake recipes and blending spinach into pancake mix aren't the easiest processes — but a new study's results may just be swooping in to save us all time and energy before we start shredding a zucchini for a batch of banana bread. The study, which took place at Deakin University in Australia, claims that by "supersizing" your kid's veggies, they'll actually eat more of them.
Before you get major McDonald's vibes, what the University scientists mean by supersize is to actually serve your child a larger piece of a vegetable, rather than dice it up so it appears more manageable. This study focused on carrots in particular.
Seventy-two elementary-age children were served peeled whole carrots on one day and the same amount of diced carrots on another, and they were given 10 minutes to eat as much of the carrots as they wanted. Shockingly, more of the carrots were eaten when they were presented whole — each child ate just about a full carrot and chomped down on the veggie for a longer portion of the 10-minute period than when given the diced version.
"On average this meant they ate about 8 to 10 percent more of the whole vegetable," says Dr. Gie Liem, a senior lecturer in Deakin's School of Exercise and Nutrition Sciences. "This shows that if parents want their children to consume vegetables, especially as a snack food, whole might be better than diced. This is easier for parents too, as they can just put a whole carrot in the child's lunchbox."
Dr. Liem hopes that the results of this study can help parents manage their child's vegetable intake a little better, with much less fuss.
"We're trying to give parents an easy solution to something that's a great concern," he said. "High vegetable consumption during childhood is important for children's optimal health and development and the prevention of obesity and associated chronic diseases later in life. That means it's important to provide vegetables not just on one occasion or mealtime, but throughout the day, and snacks are perfect for that."
A way to get our kids eating more vegetables that means less work for us? We're sold!