Supre General Manager Elle Roseby Interview
Elle Roseby: The Woman Who Turned Supré Into a Sisterhood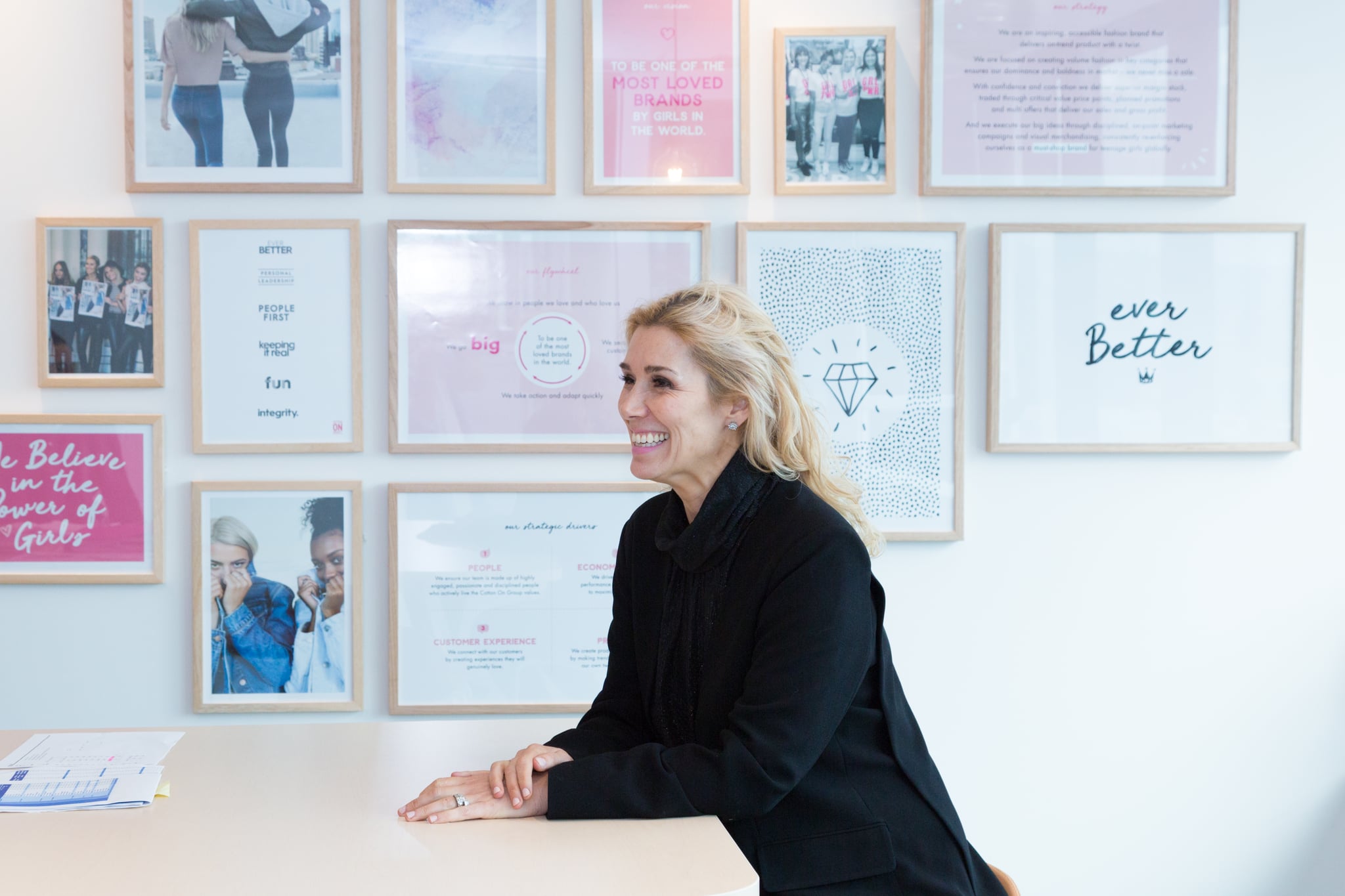 In 2013, Supré was acquired by Cotton On Group, and Elle Roseby started directing some big changes. "[Back then] we had a vision to revitalise the brand and build a deeper connection with our customer. As we got closer to our customer, standing at the front of a store over school holidays and every Friday, we observed her, got to know her and felt an incredibly powerful responsibility to deliver something special that would resonate with her."
From this, Supré's girl gang philosophy was born. "We believe in the power of girls and in everything we do, we aim to embrace the camaraderie and harness the inspiring culture that is girlfriends."
The aim to make Supré a positive and supportive place where girls are celebrated, has meant the brand has gone through a period of change. "Supré does look, feel and act differently than it did 18 months ago; five years ago; ten years ago and we are proud of our transformation. We developed a vision that incorporated a global strategy and have evolved to a stage where our product is different, our stores are different and the way we engage our girl is different."
Focusing on teens is a deliberate and careful move for Supré, and they are consistently adapting to cater for them. Their key marketing comes through social media (something that makes up a huge 72 percent of the Supré customer's inspiration), and they are active in addressing the big issues that prevent girls from feeling empowered. The Supré Foundation was launched to put an end to bullying in Australia, in South Africa the foundation funds reusable sanitary packs, and in NZ the focus is on youth suicide prevention. "While Supré Foundation is global, we take a local approach in our campaigns because what's disempowering girls is vastly different in each market. The Supré Foundation vision is to ensure all girls have the opportunity to achieve their dreams."
POPSUGAR Australia asked Elle to take our Power Your Happy Q&A to find out what makes her tick, her proudest moments and her best career advice. Read on and prepare to feel inspired.
Power Your Happy Q&A
What do you want for Supré?
We want Supré to be the most-loved teenage fashion brand by girls globally.
How do you hope young women feel when they're shopping at Supré?
Welcome! We want every girl who enters our stores or visits our website or social platforms for that matter, to feel accepted, supported and inspired. We want her to feel excited and that we have absolutely delivered to her and empowered to go ahead and achieve her dreams.
What advice would you give to your teenage self?
Be kind, be approachable, aim to be a great colleague. Then work hard – roll your sleeves up, be thirsty for experience whether that's through paid work or internships or work experience. Be hungry to learn, ask questions and no matter how small the task, take pride in it. Networking is also key to meet like-minded people and to talk to people – whether that's in person or through platforms such as LinkedIn, connecting with people is incredibly important.
What was your first job?
I started on the shop floor of Myer.
What passion or talent have you been able to use in your career in an unexpected way?
When I was ten years old, I was totally obsessed with dressing my dolls every day, pulling together outfits and different looks. This obsession has led to a passion for fashion that I draw on daily.
What one thing has influenced your career?
I have had the opportunity in my career to work with both great leaders and not-so-great leaders. I learnt great insights into who I would rather be; a great leader who inspired, empowered and brought the best out in people or a leader who micromanaged and held back potential.
What's your guilty pleasure?
Hot chips and Cherry Ripe.
Favourite workout?
Boxing.
What's the first thing you do in the morning?
Say good morning to my girls.
What's the last thing you do before going to bed?
Check emails.
When did you feel like you'd made it?
Never, in fact. It's because I never have felt this way that I continue to see opportunities and look to grow and develop.
What keeps you motivated?
The people I work with every day.
What powers your happiness?
Learning, growing, being creative and watching others succeed.
Image Source: Supré